In the Department of Information Systems, we find the interests of industry important, which is why we're thrilled to have an excellent group of technology professionals on our advisory board. The board will help us maintain our curriculum with the most up-to-date topics in technology so our students are meeting the needs of employers and learning valuable skills. Our board members are listed below.
Members
John Becker, Co-founder of Scalable Technologies, LLC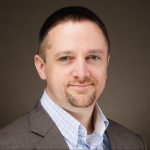 John Becker has spent his life in Central Maryland. He was raised in Anne Arundel county, attended Broadneck High School and matriculated to University of Maryland Baltimore County, where he earned a Bachelor of Science degree in Information Systems in 2001. Mr. Becker earned his MBA from University of Maryland Smith School of Business in 2010 with an emphasis in implementing corporate strategy. In 2017, Mr. Becker co-founded Scalable Technologies, LLC. focusing on providing federal clients with leading edge technical solutions. Mr. Becker recently spent four years as President of the UMBC Alumni Association Board of Directors, proposing and leading alumni outreach efforts to support the UMBC Alumni Endowed Scholarship Fund. Under his leadership, the Board of Directors has doubled their endowment and grown membership to include expansion to other geographies where UMBC alumni are engaged. Mr. Becker lives in Severna Park, Maryland with his wife, son and daughter and
enjoys golf and woodworking in his spare time.
---
Cornelia Carapcea, Product Manager at Facebook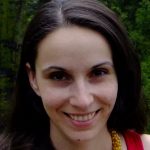 Cornelia Carapcea (class of '09, Information Systems and Financial Economics) is a Product Lead with both consumer and enterprise experience. She has led high impact, high growth teams in Bing, Azure and now Facebook AI. Cornelia credits the rigor and growth mindset instilled at UMBC for her success in driving delightful user experiences and scaling businesses with AI.
---
Matt DiMaria, CEO and President of VHT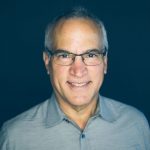 Matt is a transformational leader with a record of accomplishment in Silicon Valley with high technology companies serving consumer and business-to-business markets. He has demonstrated success in developing high performance teams that generated over $2 billion in shareholder and employee value by delivering market leading products and services to thousands of companies and millions of consumers.
He is currently the CEO and President of VHT. VHT is an established leader in the rapidly growing customer experience (CX) market, serving over 300 Fortune 500 and mid-size enterprises, enabling $225 million in annual infrastructure cost savings, and improving customer satisfaction
ratings up to 50 percent within the first year of deployment. VHT enables millions of people to get the help they need, from the brands they love, on the terms they choose through their Mindful customer-in-control SaaS platform.
Matt graduated from UMBC in 1984 where he majored in Information Systems Management and served as the president of the IFSM council of majors. He now resides in Nashville, TN with his wife Deb and two children.
---
Lucy C Erickson, Policy Advisor at Google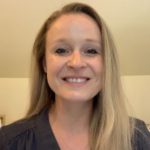 Lucy C Erickson, PhD, is a Maryland-native with strong ties to the University of Maryland campus system (she was an undergraduate and a postdoc at College Park, and has a parent who is an adjunct at the professional writing program there). A developmental research psychologist devoted to bridging the gap between research and practice, Lucy currently serves as a policy advisor at Google, developing policies to promote child safety on Google products. Prior to joining Google, she was the Director of Scientific Programs at the Society for Women's Health Research, a thought leader in women's health that advocates for research on health conditions affecting women. Before that, Lucy completed a fellowship with the American Association for the Advancement of Science (AAAS), placed at the National Science Foundation in the Directorate for Computing and Information Science and Engineering. Immediately after completing her PhD, she conducted postdoctoral research at Georg-August University of Göttingen in Germany and at the University of Maryland, College Park. She holds masters and doctoral degrees from Carnegie Mellon University and bachelor's degrees in Psychology and German from the University of Maryland, College Park.
---
Kara Freeman, President and Chief Executive Officer of the National Association of College and University Business Officers (NACUBO)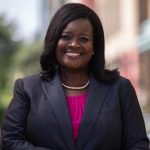 Kara Freeman is the president and chief executive officer of the National Association of College and University Business Officers (NACUBO), starting June 2023. She was most recently senior vice president and chief operating officer (COO) of the American Council on Education (ACE), the coordinating body for the nation's colleges and universities. In this role, Freeman sets the strategic direction of the administrative and operational areas of the organization. Prior to the COO role, Freeman was ACE's vice president of administration and chief information officer (CIO) for 10 years.
Before joining ACE, Freeman held management positions with companies such as Lockheed Martin Information Technology and AT&T, among others. She has worked as an independent contractor for firms, including Fidelity Ventures, and has taught information management systems at the University of Maryland, Baltimore County (UMBC).
Freeman holds a BS from UMBC and an MBA from The George Washington University, both in information systems. She also holds a certified association executive credential through the American Society of Association Executives (ASAE) and a project management professional credential through the Project Management Institute.
---
Swadesh Guchhait, President and CEO of Alliance InfoSystems, LLC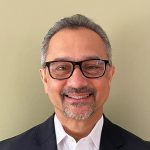 I hold an Information Systems Management degree from the University of Maryland, Baltimore County.
I am the President/CEO of a local IT company in Baltimore that I founded in 2004. We proudly provide managed security and managed networking to our client base that spans across the entire United States. I have been in the networking space since 1990, and I truly feel privileged to have watched the technology transformation from DOS-based operating systems to what it is currently. I've seen how IT has grown into every faction of one's life and it is thrilling and daunting at the same time.
I live in Howard County with my wife, two daughters, a German Shepherd dog and two cats. I have many interests, but travel, a good movie and sports puts me in a good place.
---
Zhensen Huang, Founder and Chief Executive Officer at Precise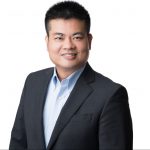 Zhensen is a visionary technology executive with 20+ years of experience in delivering customer value. As the Founder and Chief Executive Officer at Precise, Zhensen has created a vibrant and innovative work environment that has led the company on a path of exponential growth since 2013. Prior to founding Precise, Zhensen served in a variety of technical and management roles, successfully delivering large scale, innovative information technology solutions. He holds a PhD in Information Systems from the University of Maryland, Baltimore County.
---
Kay Kapoor, CEO at Arya-Technologies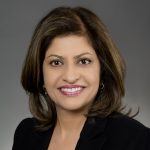 29-year career in leading technology-focused organizations in both private-sector and public-sector markets. Prominent industry name recognition and stellar reputation. Served in U.S. Federal markets across Civilian, Intel, Defense, and Public Safety, as well as State & Local and International markets to effectively develop strategy, run operations, consistently deliver top-line and bottom-line financial growth, reduce costs, build excellent customer relationships, focus on regulatory environment, develop new business pipeline, and infuse innovation to solve complex problems. Led due diligence activities for M&A. Known as a growth leader; for architecting and winning mega-deals. Recipient of numerous industry awards. Served on for-profit & non-profit boards. Active in philanthropy.
---
Chris Kidd, AVP, Sr. Experience Designer, Innovation Lab at T. Rowe Price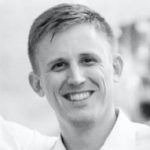 Chris has led the user experience design and research initiatives of over 60 products for companies including T. Rowe Price, The Wendy's Company, Under Armour, Exelon Corporation, Dewalt, and AOL. He specializes in utilizing user-centered design research processes to inform wireframes and designs that detail the full functionality of websites, mobile applications, and everything in between.
With a Master of Science in Human-Centered Computing from UMBC, Chris brings an established research process that informs the final product's user experience. He enjoys solving usability problems and nurturing a product from an idea to a fully designed system. Chris works to ensure all products are intuitive and enjoyable to use while adhering to current design paradigms and best practices.
---
Brad Medairy, Senior Vice President/Executive Vice President at Booz Allen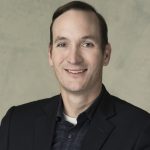 Brad Medairy is Booz Allen's functional leader for cybersecurity and engineering. He drives the vision, strategy, investments, and delivery of complex cybersecurity and engineering programs for clients across the intelligence community, Department of Defense, federal agencies, and global commercial markets. Brad is passionate about changing the world by improving how technology and analytics can be applied to advance the nation's capabilities in cyberspace and help our clients thrive in a more secure world. He leads a multidisciplinary team of cybersecurity professionals, artificial intelligence engineers, network engineers, software developers, and data scientists to develop next-generation cyber solutions. These offerings and products fuse our intelligence-grade tradecraft with emerging technologies to combat the most sophisticated threats.
Brad leads the firm's cyber recruiting programs that are responsible for attracting and retaining the industry's top talent. He manages key ventures and partnerships across the global innovation ecosystem to assess state-of-the-art technologies and to identify new strategic alliances and partnerships.
Brad earned his B.S. from the University of Maryland, Baltimore County and an M.S. from Johns Hopkins University. He was named 2020 Cyber Executive of the Year by the Northern Virginia Technology Council.
---
Faisal Quader, President of Technuf, LLC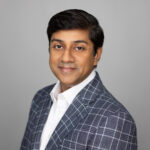 Dr. Faisal Quader has spent twenty five years in the field of Engineering and Information Science as an industry leader covering large scale product development to complex service delivery for demanding federal and commercial customers. He holds Ph.D. in Cybersecurity & Data Science from the University of Maryland. He holds Master's in Computer Science and Engineering from John Hopkins University and holds a Bachelor's in Computer Science from the University of Wisconsin. He was a Merit Scholar at all his universities in academic work. His academic interests are in Cybersecurity, Data Mining, Human-computer Interaction, R&D process optimization as well as Health IT. He actively participates in IEEE and ACM. He is recipient of a number of academic and industry awards and certified in multiple standards including Six Sigma. Faisal has numerous publications on cybersecurity and data mining. Faisal also gives lectures to the graduate students at the University of Maryland.
---
Maansi Raswant, Vice President, Policy at Maryland Hospital Association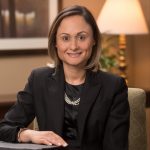 Maansi Raswant is Vice President for Policy at the Maryland Hospital Association, the trade association for Maryland's 61 hospitals and health systems. In her role, she is responsible for the association's public policy activities before state regulatory agencies and the legislature, leading the association's efforts related to Medicaid and private payers.
Previously, Maansi was Senior Regulatory and Policy Advisor at The Hilltop Institute, where she advised the leadership of the Maryland Health Benefit Exchange, Maryland Medicaid, and the Maryland Insurance Administration with the state's implementation of the Affordable Care Act. She also gained administrative law experience as a law clerk at the Department of Health and Human Services, Office of General Counsel, Region II.
Maansi teaches a graduate course on legal and ethical principles related to health information technology as an adjunct professor for the Health Information Technology Master's Program at the University of Maryland, Baltimore County (UMBC).
Maansi earned her law degree from Seton Hall University School of Law, with a certificate in health law, and her undergraduate degree in health care ethics and public policy from UMBC.  She is admitted to practice in Maryland and is a member of the American Health Lawyers Association.
---
Rahul K. Razdan, Senior Business Process Architect at Intuitive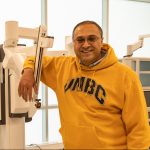 Rahul is currently a Senior Business Process Architect with Intuitive, makers of Da Vinci surgical robot. Rahul lives in San Jose, California with his wife Aishwarya and when not working enjoys photography.
He graduated from UMBC at Shady Grove in 2005 with a BS in Information Systems, and later completed his MS in Information Systems Technology (MSIST) from George Washington University in 2009.
At work, Rahul is working to master his skill as a business architect, working across business units to identify key business drivers, create alignment and structure, and deliver agile and scalable business solutions so that Intuitive can continue its mission on delivering quality patient first surgical system.
Rahul's personal goals are to master his photography skills and enjoys spending time photographing landscapes and waterfowl.
---
Andrew Rindos, Program Director for the Emerging Technology Institute for IBM Cloud
Andy Rindos is currently the Program Director for the US Centers for Advanced Studies (CAS) as well as IBM Cloud university relations WW. He also heads the WW network of CAS'. Previously, he was program director for the Emerging Technology Institute for IBM Cloud (previously the IBM Middleware Chief Technology Office), and has previously headed the WebSphere Technology Institute as well as performance for the IBM Tivoli and Networking Hardware divisions. He is a member of the IBM Academy of Technology, as well as an Adjunct Professor at NC State, Duke and Clemson Universities. He joined IBM in 1988, after receiving his PhD in Electrical Engineering from the University of Maryland. Prior to IBM, he was a Neurophyisologist at the National Institutes of Health in Bethesda MD.
---
Donna S. Stevenson, President and CEO of Early Morning Software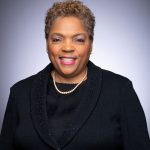 Donna S. Stevenson is a co-founder and Chief Executive Officer of Early Morning Software, Inc., a national Software Research and Development Laboratory. Early Morning Software is the manufacturer of PRISMCompliance.com (PRISM), the nation's most comprehensive Supplier Diversity, Contract and Labor Management Software-as-a-Service platform. Early Morning Software has a 25+ year history and is renowned for its software innovations in the Defense Communications, Healthcare and Government sectors. As an Economic Inclusion industry leader, Donna consults mayors, procurement officials and diversity managers in elevating outcomes in Diversity, Equity, and Economic Inclusion throughout the country.
---
Alan Thompson, Chief Information Officer, United States House of Representatives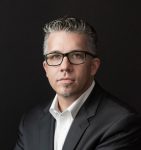 Alan is a Maryland native, having grown up just down the road from UMBC in Columbia, Maryland. As a senior IT executive, Alan has extensive experience in global enterprise IT services, financial services technologies, high-volume web application and content publishing, business continuity and disaster recovery, and public and private cloud infrastructure services.
Alan currently serves as the Chief Information Officer for the U.S. House of Representatives. Prior to joining the House, Alan was a Principal with the Carlyle Group, leading their global infrastructure and operations services, and earlier served as the Director for IT Infrastructure for The Washington Post.
Alan spent several years on the  west coast, living in San Francisco, and participating in technology start-ups.
Alan earned a Bachelor of Science degree in Information Systems Management from the University of Maryland Baltimore County (UMBC) in 1994.  He currently resides in Bethesda, MD with his fabulous wife,amazing daughter and part-time dog (yes, that's a thing). Alan is an avid snowboarder and cyclist, who began mountain biking on the trails in Patapsco State Park, right next to the university while a student at UMBC.
---