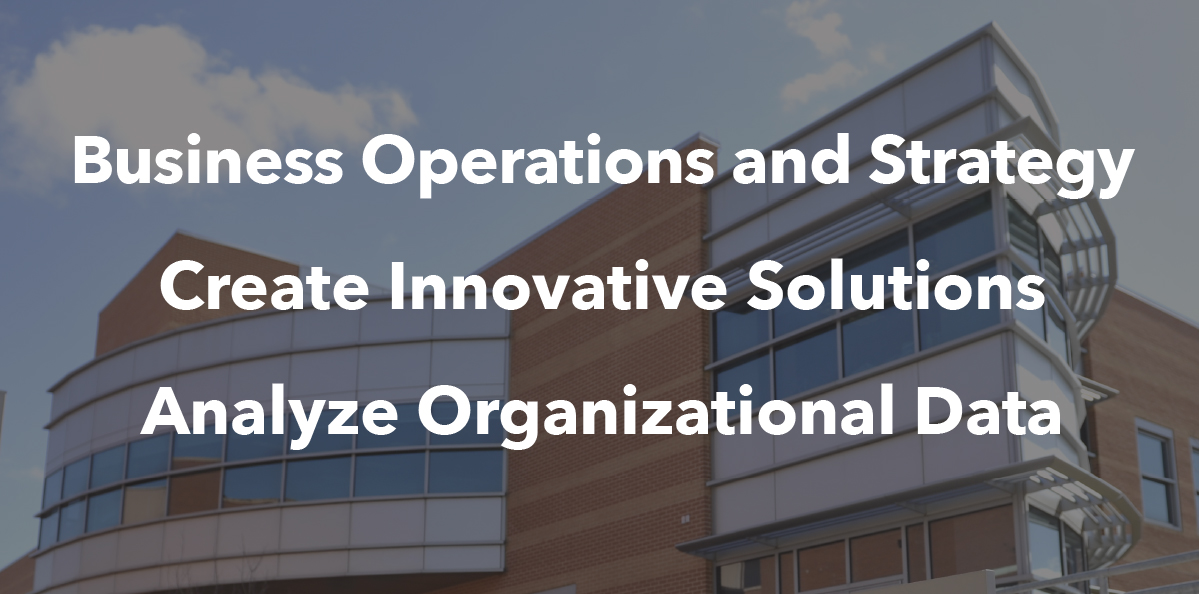 This certificate will expose our students and provide them experience with foundational skills in data science and business analysis to analyze organizational datasets using the latest software, such as Python, Tableau, R, and Weka. These skills are highly sought after by employers in both the public and private sectors. Students will also be trained on ethical, legal, and management concepts related to managing and analyzing business datasets.
Courses required to complete the certificate are below. Course descriptions can be found in the Course Catalog. The printed course catalog contains the official listing of program requirements and takes precedence over information listed on this site. Should you discover a discrepancy between the printed catalog and any information posted on this site, please contact the Department of Information Systems for instructions.
Core (6 credits)
IS 296 – Foundations of Data Science (credits: 3)
IS/MGMT 496 – Business Analytics (credits: 3)
Electives (choose three – 9 credits)
IS 425 – Decision Support Systems (credits: 3)
IS 438 – Project Management (credits: 3)
IS 474 – Technology Law (credits: 3) OR MGMT 360 – Business Law (credits: 3)
MGMT 385 – Business Ethics and Society (credits: 3)
IS 480 – Information Visualization (credits: 3)
IS 497 – Business Analytics Internship (credits: 3)
MGMT 490 – Independent Study in Business Analytics (credits: 3)
Notes:
This upper division certificate is only available to currently enrolled degree-seeking undergraduate students at UMBC. Your major can be from any of those offered at the university. Non-degree seeking students are unable to declare participation in any IS undergraduate certificate program.
Certificates do not require departmental permission. Please use the Undergraduate Declaration of Major, Minor, and Certificate Form to add a certificate.

Notice of successful completion is placed on the transcript at time of graduation. There is not a separate certificate document.

An Important Note: Although we do not require department permission, before submitting the form to add a certificate please contact IS Director of Undergraduate Programs, Richard Sponaugle, rspona1@umbc.edu, for information and prerequisites. Some individual courses may require permission to enroll, and it is important to discuss the timing of offerings and prereqs before submitting the form for the Business Analytics certificate.
Upper level courses taken to satisfy an IS certificate requirement may not also be used to satisfy the required upper level IS elective course in the IS or BTA majors. All upper level courses count toward the 45 upper level credits required to graduate from UMBC.
All courses must be completed with a grade of "C" or better.