In the IS Department, student success is our first priority. We have a robust academic advising program to help students navigate our undergraduate offerings. Please review the information below to understand our advising process.
Students who wish to bring anyone (i.e. a parent) to their advising appointment need to fill out and email Authorization to Disclose Information form (Box link) to their advisor in advance of their appointment.
Advising is currently conducted online via email and WebEx.
Summer 2023 Advising Schedule
Visit our updated webpage for the summer schedule and list of advisors.
Meeting an Advisor
To find out who your advisor is, skip to the next section.
For each advisor listed below, you will see their email address, a link to schedule advising appointments, and a link to their personal WebEx room to be used during the appointment.
To schedule an appointment:
Click on one of the Google Appointment Calendar links.
Scroll through the calendar until you find an available time slot and sign up for a meeting with the advisor.
When you sign up, you will see a link to the advisor's personal WebEx meeting room. At the designated time, go to the WebEx personal meeting room linked here. You will enter into a lobby waiting area. The advisor will be notified and will admit you into the meeting once they have helped the previous student.
Academic Advisors for IS/BTA students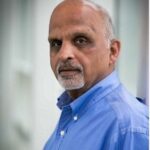 Mr. Mohan Sundaram,
Lecturer
mks@umbc.edu
Appointment Calendar
WebEx Meeting Room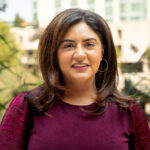 Ms. Zehra Zaidi,
Lecturer
zzaidi1@umbc.edu
Appointment Calendar
WebEx Meeting Room
Points of contact for general questions on advising
Richard Sponaugle
Undergraduate Program Director for Information Systems
Karuna Joshi
Undergraduate Program Director for Business Technology Administration
New IS/BTA Students
To sign up for the IS/BTA major, you need to fill out a change of major form and send it to Dina Glazer as an email attachment.
If you are unable to send the actual form, you can send Dina Glazer all the required information from the form in an email.  Once she has the form, you will be considered changed to IS/BTA.
Normally, at that point you would be assigned an advisor who can advise and clear you for courses. However, if advisor assignments are delayed, you can consider Dina Glazer as your advisor until a permanent one is assigned.
Current IS/BTA Students
'IS Advisor' myUMBC group
When you sign up to be an IS or BTA major, you are automatically added to the group
Go to 'Groups' when you login to 'myUMBC' and see if you can see the IS Advisor group
All announcements pertaining to IS/BTA students appear on this group and come by email to group members. If you don't see the group under your myUMBC -> Groups, email Mr. Richard Sponaugle (rspona1@umbc.edu)
Academic pathways and course planning
You can find academic pathways and course planning forms for the IS/BTA majors and certificates here.
Previous IS/BTA Students
Reinstatement and readmission
If you are a student seeking reinstatement or readmission to UMBC in the IS or BTA majors, please contact the undergraduate program director (UPD), Mr. Richard Sponaugle: rspona1@umbc.edu.
FAQs
1. Who is my advisor? How do I find out?
To find out who your advisor is, look at myUMBC, under Advising and Student Support, the My Advisors link. If no one is listed at that link and you are an IS or BTA student, contact Dina Glazer, dgorin1@umbc.edu. If you're not an IS or BTA major, please contact your respective department to get an advisor assigned.
2. How to contact the registrar's office?
You can contact the registrar's office by submitting a help ticket. Here are instructions on how to submit a help ticket: https://wiki.umbc.edu/pages/viewpage.action?pageId=1867859
3. How do I see Degree Audit to see what courses I have taken and to see the progress I have made towards my degree?
Here is a link that describes how to run degree audit: https://wiki.umbc.edu/display/sa/Student+FAQ+-+Degree+Audit
4. How can I find out if a course at another university will transfer to UMBC?
You can refer to the TES course articulation database to see how a course can transfer from another institution. You can also refer to the Transfer Central Portal.
If you don't see a course you have taken at another institution listed in the database, and you want to have it reevaluated for transferability, fill out the Course Review form.
All courses taken at any other college or university must be approved by UMBC before they are taken at that institution. Use the Verification of Transferability form to do that.