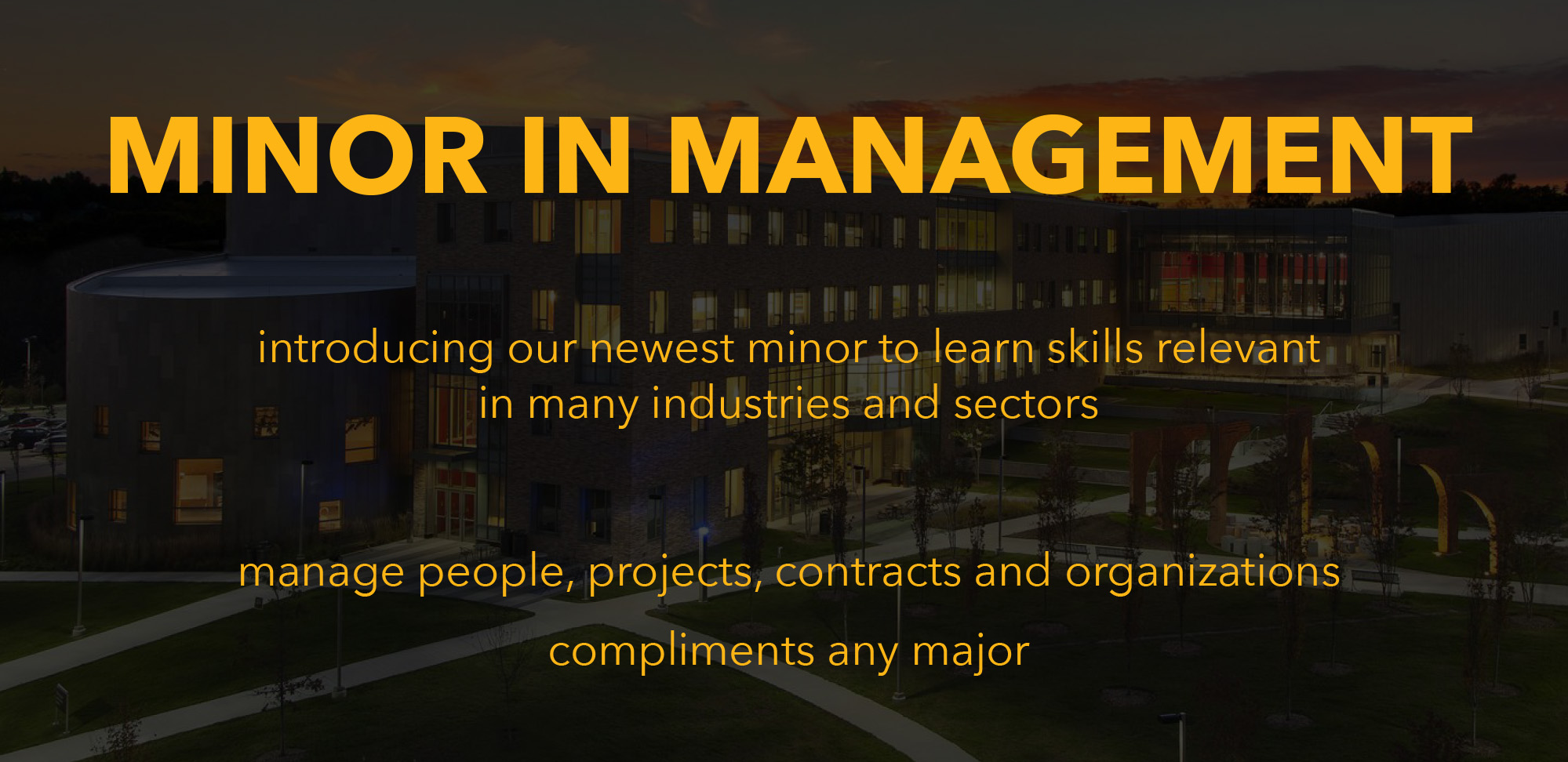 The Minor in Management trains students in the skillsets and knowledge needed to manage people, projects, and organizations, relevant skills that are in high-demand.
As UMBC students progress in their career path, they will move into leadership roles that will require them to effectively manage their resources and employees to succeed in their goals. This minor will focus on learning objectives of Management that are sought after in several industries, including topics related to managing technology, legal contracts, human resources, customer management, and business ethics.
We have designed this minor to be open to all UMBC students who are interested in complementing their degree with skillsets to manage people, projects, and organizations. This program has been designed to complement any major discipline.
Curriculum: The minor will be earned by students who successfully complete the courses identified below. The minor comprises a total of 18 credits.
Core (required courses 9 credits)
MGMT 210 – The Practice of Management
MGMT 360 – Business Law or IS 474 Technology Law
MGMT 410 – Operations and Supply Chain Management or IS 438 Project Management
Electives – choose three from list
Electives (choose three – 9 credits):
IS 300 – Management Information Systems
IS 320 – Advanced Business Applications
MGMT 310 – Human Resource Management
MGMT 385 – Business Ethics & Society
MGMT 489 – Seminar on Management in Business
MGMT 425 – Marketing
Notes:
The Management minor is not available to BTA majors.
All courses must be completed with a grade of "C" or better.