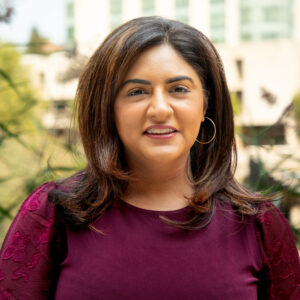 Zehra Zaidi '02, received her Bachelors of Science degree in Information Systems Management and Computer Science from UMBC and Masters of Science degree in Information Security from UMUC. Zaidi has been teaching a variety of courses at UMBC for over 10 years ranging from Systems Analysis and Design, Markup and Scripting Languages, Intermediate Business Applications, Introduction to Computer Based Systems, and Fundamentals of Human-Computer Interaction. In her professional career, Zaidi has extensive experience in developing IT products using an Agile methodology from ideation to implementation. She has worked in a multitude of industries and has experience implementing large scale IT projects ranging from defense, healthcare, and education. Some of the organizations she has worked for include General Electric, Lockheed Martin, Mosaic Learning, Qlarant, and Johns Hopkins University.
Information Systems: What are you teaching this semester and what are you most excited about for the upcoming year?
Zehra Zaidi: This semester I am teaching the following classes: IS 448 – Markup Scripting Languages, IS 436 Systems Analysis and Design, and IS 310 – Computer Software and Hardware Concepts. I am really excited to return back to in-person teaching and having students return to the classrooms. Although remote teaching does have its perks, it can never replace the advantages of face to face instruction.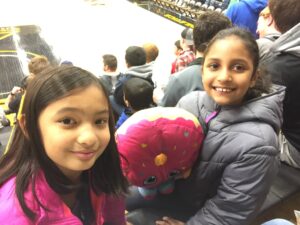 Information Systems: You graduated with your Bachelors of Science from UMBC and have taught a variety of courses here over the last 10 years, leading to your new role as Lecturer. What are some of the main similarities and differences in your time here?
Zehra Zaidi: I think one of the main similarities from my time to now is that UMBC is still very much student oriented. There is a culture at UMBC of genuinely caring about a student's success. As a student at UMBC, I always felt my faculty members genuinely cared about how I was doing in class. The main differences I see at the school now is the breadth of courses that are being taught and expansion of the campus. Twenty years ago, the campus was probably half the size of what it is now! It's also exciting to see the expansion of the Information Systems Department – many new courses have been added which ensure the department is up to par with the industry. Students are equipped with the latest skills needed in the IT industry upon graduation.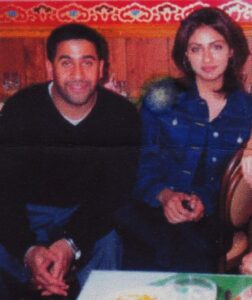 Information Systems: Why has it been important for you to remain a part of this community?
Zehra Zaidi: UMBC prepared me for a very successful career in Information Systems. I was able to take concepts I learned in my classes and apply them directly to projects at work. Being part of the community is my way of giving back. My hope is that I can prepare my students to attain success in their careers. I have had multiple students reach out to me stating how helpful my class was in being able to attain their first job – that makes everything worth it!
Information Systems: What are some of your fondest memories of your time as a student?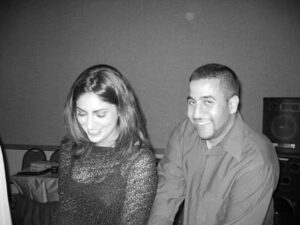 Zehra Zaidi: Some of my fondest memories at UMBC were making life-long friendships with the people I met. I met my husband, Aamir Nooruddin '03, while going to UMBC! He is also a UMBC alumni. Some of my closest friends to this day are individuals I met at UMBC. Some 'not so fond' memories were the squirrels – I see they are just as aggressive as they used to be before!
Information Systems: You have a full range of experiences working in your field outside of academia, from technical to managerial. How has this experience influenced your teaching?
Zehra Zaidi: My work experience has had a direct impact on my teaching. The most positive feedback I get from my students is that I am able to connect concepts learned in class with real work experience. Due to my wide range of experiences, I am able to teach a variety of classes ranging from IS436 – which is primarily an overview of the systems life cycle, to IS448 – which focuses on coding a web application from scratch.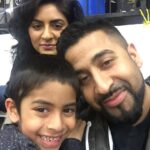 Information Systems: What do you like to do in your free time? Any particular hobbies or interests you'd like to share?
Zehra Zaidi: In my free time, I like to read – fiction or nonfiction. I probably read an average of two books per week! I enjoy spending time with family and friends. My husband, children, Sakeena (15), Bilal (12), Humza (11), and Ali (8), and I are avid supporters of the UMBC basketball team – pre-covid you would always see us in the stands! We're hoping to start attending in-person again going forward.