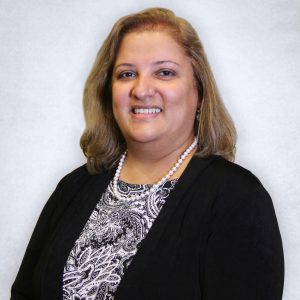 Welcome to the new academic year. It is an unusual time to say the least, with majority of the IS classes online, but we are here to help you continue your academic journey. We have adapted to these circumstances with a renewed focus on flexibility, wellness, and student success. Several of our faculty members participated in additional training programs for online learning (PIVOT and PIVOT plus) to renew their commitment to excellence in education.
Even in a remote-only world, our faculty continue to excel in their top-notch research and teaching. With the help of our leadership team, faculty, and staff we hope to make this another successful year. We are committed to maintaining the level of excellence which has made our programs world renowned.
Below are some highlights from the past year and a look at our department now.
New Faculty: The department currently has 33 full-time faculty members, including seven new members:
Karen Chen, Assistant Professor
Md. Osman Gani, Assistant Professor
Ahmed AlEroud, Lecturer
Bill Ryan, Lecturer
Erin Van Dyke, Professor of the Practice and Graduate Program Director – Health IT MPS program
C. Augosto Casas, Lecturer for the Online M.S. in IS Program
Yaxing Yao, Assistant Professor is set to join us in spring 2021
You can learn more about these new team members on our full-time faculty page.
Faculty News: Many of our faculty members get recognition for contributions in their respective research areas through grants, awards, and publication activities in selective venues. Here are a few recent highlights:
Multiple faculty in the department are addressing research related to COVID-19 through the prestigious NSF RAPID awards. This includes Dr. Gangopadhyay, Dr. Hamidi and Dr. Pan.
We now have four CAREER awardees in the department, with the latest addition of Jianwu Wang. Additionally, Dr. Wang received a recent award from NASA to develop AI that improves how computers process climate data from satellites.
Drs. Mentis, Komlodi and Kleinsmith recently received the prestigious NSF award to study the future of work for telemedicine.
Drs. Seaman, Sampath and Massey received the Secure and Trustworthy grant from NSF.
Drs. Chen and Karabatis received multiple entrepreneurial grants from TEDCO, MII.
In addition, our faculty members are engaged in state-of-the-art research that has resulted in multiple new external grants in areas such as Health IT, Cybersecurity, Big Data/Data Science, Human-Centered Computing, and Artificial Intelligence.
You can view more of our research projects here.
We would also like to congratulate Dr. Seaman, Dr. Karabatis and Dr. Chen on their promotion to full Professor and Dr. Shimei Pan and Dr. Karuna Joshi on their tenure to Associate Professor. Dr. Carolyn Seaman was also appointed as Director for the Center for Women in Technology in COEIT. Dr. Gunes Koru was inducted as a Fellow of AMIA.
Student Outlook: Across eight academic programs, we currently have approximately 1199 undergraduate students, 349 master's students, and 84 PhD students. We have also established new tracks across our programs to provide specialization opportunities in AI, Data Science, Cybersecurity and Human-Centered Computing. Through our curriculum, Information Systems students investigate societal impact, keeping humans in the loop, dealing with real and imminent challenges facing society. With the help of our faculty members, students study, design, develop, and evaluate information technologies to address the needs of a broad range of individuals and organizations.
Student Graduation: In the past academic year, we graduated 342 undergraduate students, 158 master's students, and 10 PhD students, many of whom are pursuing careers in the industry, government, and academia, while others are pursuing graduate studies at the Master's and PhD levels. Many of our PhD graduates find tenure track faculty positions at prestigious universities and at other industry positions. Our graduates continue to be among the most sought-after professionals throughout government and industry sectors.
We hope you become part of the IS department with a welcoming culture of inclusive excellence. We look forward to your successful and fruitful learning experiences in the department. We hope you are staying safe and technologically connected.
Sincerely,
Vandana Janeja, PhD
Professor and Chair
Department of Information Systems, UMBC