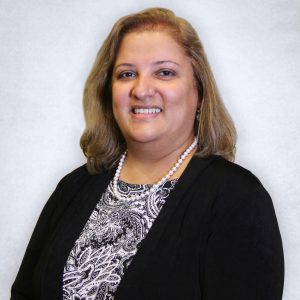 Welcome to the 2021-2022 academic year!
We are excited to help students continue learning with in person, hybrid and online classes. The IS department is focused on creating a robust on-campus community for teaching, learning, student support, research, and social connection. We are committed to doing this in a way that also protects the health and safety of faculty, staff, and students. We have adapted to these circumstances with a renewed focus on student learning, and scholarship.
Even in a remote-only world, our faculty continue to excel in their top-notch research and teaching. With the help of our leadership team, faculty, and staff we hope to make this another successful year. We are committed to maintaining the level of excellence which has made our programs world renowned.
Below are some highlights from the past year and a look at our department now.
New Faculty: The department currently has 36 full-time faculty members, including four new members: Dr. Tera Reynolds, Assistant Professor; Dr. Yaxing Yao, Assistant Professor; Dr. Michael Brown, Professor of Practice; Dr. Mohammad Samarah, Professor of Practice. You can learn more about these new team members on our full-time faculty page.
Faculty News: Many of our faculty members get recognition for contributions in their respective research areas through grants, awards, and publications activities in selective venues. Here are a few recent highlights :
Five NSF CAREER Awardees so far in the department: Drs. Jianwu Wang and James Foulds join this group with prior awardees Drs. Helena Mentis, Nirmalya Roy and Carolyn Seaman.
AI-based Autonomous Systems: IS department faculty Dr. Aryya Gangopadhyay professor of IS (PI), and Dr. Nirmalya Roy Associate Professor of IS (Co-PI) have been awarded a $20-million subcontract for advancing AI-based autonomous systems, partnering with the University of Maryland, College Park (UMD), and the DEVCOM Army Research Lab (ARL) on the $68-million, five-year endeavor, establishing the Center for Real-time Distributed Sensing and Autonomy (CARDS).
Tackling Climate Change: Dr. Maryam Rahnemoonfar, associate professor of IS, is the principal investigator on a new five-year, $13 million grant from the National Science Foundation's Harnessing the Data Revolution (HDR) Big Idea program. Through the grant, she will launch and direct iHARP, the NSF HDR Institute for Harnessing Data and Model Revolution in the Polar Regions. The team includes several partnering institutions and at UMBC includes Dr. Jianwu Wang, associate professor of IS, Dr. Vandana Janeja, professor of IS; Aryya Gangopadhyay, professor of IS; Masoud Yari, research assistant professor in IS; Karen Chen, assistant professor of IS; Osman Gani, assistant professor of IS; and Don Engel, associate vice president for research development, and assistant professor of computer science and electrical engineering.
Dr. Lujie Karen Chen, and collaborator received an award from University of Maryland, Baltimore, Institute for Clinical & Translational Research to investigate in-the-moment stress management among healthcare workers.
Dr. Md Osman Gani, awarded NIDILRR on Accessible Routing using Crowd-Sensed Surface Classification for Wheelchair Users.
Dr. Helena Mentis, received a Fulbright Scholar Award.
Two NSF REU grants led by IS faculty- Dr. Nirmalya Roy (along with CSEE) on Smart Computing & Communications and Dr. Jianwu Wang, (along with Math and Stat), on Big Data.
Multiple faculty members received entrepreneurial grant funding from Maryland Innovation Initiative (Drs. Karabatis and Chen).
UMBC Data Science Scholars program launched by Vandana Janeja, PhD, to support peer mentoring and advancing undergraduate data science research.
You can view more of our research projects on our website.
We would also like to congratulate Dr. Mentis on her promotion to full Professor and Drs. Andrea Kleinsmith and Jianwu Wang on their tenure to Associate Professor.
Student Outlook: We have recently launched an M.P.S. in Software Engineering to address this critical industry need.
Across our nine academic programs, we currently have over 1100 undergraduate students, 356 master's students, and 88 PhD students. Through our curriculum, Information Systems students investigate societal impact, keeping humans in the loop, dealing with real and imminent challenges facing society. With the help of our faculty members, students study, design, develop, and evaluate information technologies to address the needs of a broad range of individuals and organizations.
Student Graduation: In the past academic year, we graduated 337 undergraduate students, 183 master's students, and 11 PhD students, many of whom are pursuing careers in the industry, government, and academia, while others are pursuing graduate studies at the Master's and PhD levels. Many of our PhD graduates find tenure track faculty positions at prestigious universities and at other industry positions. Our graduates continue to be among the most sought-after professionals throughout government and industry sectors.
We hope you become part of the IS department with a welcoming culture of inclusive excellence. We look forward to your successful and fruitful learning experiences in the department. We hope you are staying safe and technologically connected.
Vandana Janeja, PhD
Professor and Chair
Department of Information Systems, UMBC