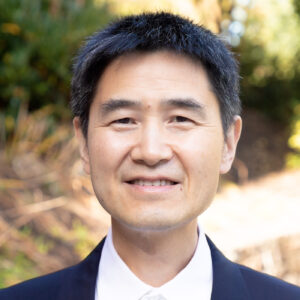 To all our new and returning students, faculty and staff,
Welcome to the Department of Information Systems.
As we begin another exciting year at UMBC, we are delighted to share that our department continues to grow with unlimited possibilities for our amazing students.
Data in all of its forms are being generated and consumed at unprecedented speed and volume, with the significant advancement in information and communication technologies, new opportunities are emerging, as well as numerous threats. Our world-renowned faculty work diligently to be at the forefront of these advancements in the classroom, in the research labs and out in the field seeking impactful change and opportunities for our students and community.
Our alumni are in high demand by many of the most prominent companies in both the public and private sectors and enjoy a wide choice of careers. Deloitte, Google, Salesforce, Facebook, Netflix, Northrop Grumman, Johns Hopkins, Microsoft, the US Department of Defence and CareFirst BlueCross Blueshield are just a few of the companies hiring our graduates for software engineer, network engineer, web developer, program analyst, data scientist, artificial intelligence engineer, UX designer, IT manager and inventory business manager positions. The career-defining skills our students acquire in our department allow them to continually grow and prosper throughout their career and fields.
We continuously look to provide additional learning opportunities for our students. This fall we are excited to launch five new certificates in our Online MS program. Students can choose from Artificial Intelligence, Cybersecurity Informatics, Data Science Informatics, Foundations of Information Systems and UX Design. Modeling the success of online tracks offered in our Online MS program, we have implemented three tracks in our on campus MS in IS program. These tracks will allow our students to focus on in-demand skills while completing their degree.
For our undergraduates interested in leadership roles, we are now offering a Minor in Management through our BTA program. This path will set our students up for success as they pursue careers managing people, projects, contracts and organizations.
Our department advises two student-led organizations, the Information Systems Council of Majors  (ISCOM) and the Information Systems Security Association (ISSA). ISCOM provides a unique experience in which students are able to enrich their knowledge of the IT world through corporate and community interaction, professional workshops, tutoring, group discussions, community service, and various other activities. ISSA is a group for those interested in information security and practices while providing educational forums, publications, and peer interaction opportunities that enhance the knowledge, skill, and professional growth of its members.
We are excited to share that our students, along with their professors, were prominently featured recently in a series of news features on WJZ, Baltimore's CBS affiliate, discussing how biases from the human world can find their way into AI systems to showcasing their work connecting AI and robots.
Aikya Inuganti, Madhuri Goyal, and Reed Eberly, all current Software Engineering students, were each recently featured in UMBC's Mic'd Up podcast.
To highlight just a few of the many awards our students receive, Maryam Alomair, PhD student, received an AI in Education DEIA fellowship and Chhaya Kulkarni, PhD student, received the GESTAR fellowship. Mikayla Hopper won the Undergraduate Student Research Award for her project titled, "The Evolution of Quantum-Safe VPNs," and Md Fourkanul Islam won the Graduate Student Research Award for his project titled, "MyPath: Identifying Surface Characteristics for Generating Personalized Accessible Routes for Wheelchair Users through Crowdsensing."
The department employs 40 faculty members that are known internationally for contributions to research and practice – receiving federal grants, publishing books and being invited to participate in industry leading conferences, podcasts and other media appearances.
We are delighted to share that joining our four faculty-led research centers on campus; CARDS, iHARP, CARTA and ISRC, are the new Center for Responsible and Inclusive Technology (CRIT) led by Dr. Helena Mentis and the UMBC Ethical Software Lab with Drs. Mohammad Samarah and Melissa Morris.
In the past academic year, we graduated 571 students across all our bachelor, master and PhD programs. This accounts for 16% of the university and 32% of all COEIT graduates. In addition, we set a new record for PhD graduates with 13!
We look forward to you becoming part of the IS Department with a welcoming culture of inclusive excellence. Please visit us in ITE 404 anytime with any questions or comments you may have. You can search this website as well. We look forward to seeing you.
Zhiyuan Chen, Ph.D.
Professor and Interim Chair
Department of Information Systems, UMBC