Zayd Patel '10 is a graduate of our BTA program and received his MBA from Cornell University. He is currently a Solution Engineering Leader at Salesforce, a Fortune 500 technology company. Zayd has more than twelve years experience specializing in solution engineering, management consulting and product management. He has a proven record of leading strategic and operational initiatives, managing cross-functional teams and actively influencing executive leadership across dozens of public and private sector organizations. Zayd is a husband, father, football and basketball coach, solution engineer, and now, an Adjunct Professor at UMBC!
He answers several questions about a new course he is teaching that is being offered this semester, IS 498 / SENG 691 – Introduction to Solution Engineering and tells us what exactly a solutions engineer is.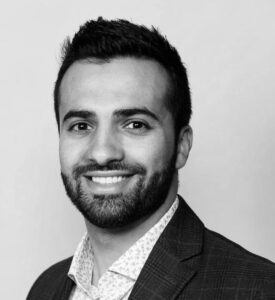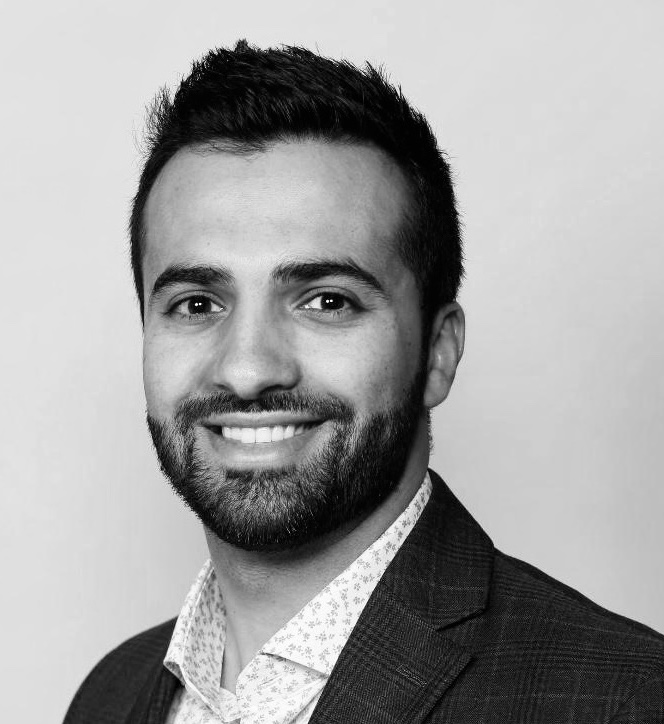 Information Systems: What course are you teaching and what are you most excited about for the upcoming semester?
Zayd Patel: I am teaching Introduction to Solution Engineering (IS 498 / SENG 691) in the Fall 2023! This class will introduce students to the wonderful world of Solution Engineering, one of the highest paying roles at a tech company. It covers all the basic building blocks encountered by a Solution Engineer (SE), blending concepts across business and technology, while exposing students to real-world examples on problem solving and the art of selling software. Solution Engineers (SEs), also known as solution consultants or sales engineers, are technical specialists focused on selling technology products/ software that solve critical business challenges. SEs also bridge the gap between product development and sales functions at a company. SEs often use their business and technical acumen to support high-value B2B sales negotiations.
Some of the the learning outcomes of the course are:
Understanding the value of technology by immersing students in real-world Solution Engineering case studies
Developing a problem-solving mindset and building innovative technical solutions that solve key business challenges
Enhancing students' skills and career opportunities
I look forward to inspiring students and helping them learn more about an incredible and lucrative career path in Solution Engineering.
Information Systems: You are currently a Solution Engineer at Salesforce, can you talk a little about your role and what your day-to-day may look like?
Zayd Patel: In my role, I get the opportunity to work with one of Salesforce's most innovative solutions, called Slack. Slack is a collaboration platform for business that connects people to the information they need and helps transform the way organizations communicate. I get to showcase this innovative tech and demonstrate how it can solve our client's toughest business challenges. Most importantly, I don't do it alone, I get to work with an incredibly brilliant and talented team at Salesforce.
Information Systems: What exactly is solutions engineering and how did you first get interested in this field?
Zayd Patel: As I mentioned above, Solution Engineers (SEs) are considered technical advisors and experts on a particular technology in their field. SEs play a critical role in high-value B2B sales negotiations and have to use their business and technical skills to close the deal. Unfortunately, Solution Engineering is not well advertised across the industry. I randomly learned about this role through networking at a tech conference. The SE I met asked me one question, "Do you have a passion for solving problems using technology?" My answer was of course, yes! When I learned I could build a career around that, I made the switch. I'm so excited to bring this course to UMBC!
Information Systems: How has UMBC and the Information Systems department changed since you were a student?
Zayd Patel: I had an incredible experience at UMBC. The campus was always so lively when I was a student, and I met some of my closest friends at UMBC. It's wonderful to see how UMBC and IS has maintained its culture even as the campus has grown so much. I recently visited the Chesapeake Employers Insurance Arena to watch a showcase organized by Under Armour and Stephen Curry; what an awesome experience (and beautiful arena!).