We're always looking for new part-time faculty to join our community. If you are interested, check out our recruitment page.
---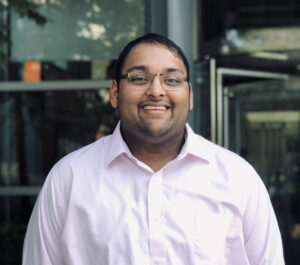 Hi! My name is Anmol, I was an Undergraduate and Graduate Student at UMBC in IS and couldn't help but come and teach! I stayed in the MD area and currently work as a Software Engineer. I hope to make a meaningful impact on students lives by bringing the intersection between the corporate world and what we teach in classrooms!
---
Najam Hassan, nhassan@umbc.edu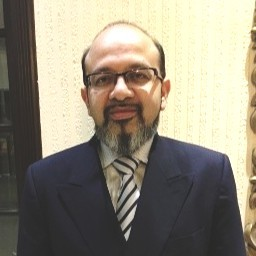 Dr. Najam Ul Hassan has been in the IT field for almost 35 years. He has a Ph.D. in Business Analytics & Decision Sciences from Capitol Technology University, a dual master's degree (MBA/MIM) from University of Maryland University College and a master's in computer science degree from John Hopkins University. He earned his bachelor's in computer science from University of Houston Clear Lake. In addition, he is also a certified Project Management Professional (PMP), has a 6-Sigma Greenbelt certification and is a Certified Information System Auditor (CISA).
Dr. Hassan's industry experience includes working at several well-known organizations such as, IBM, Verizon, Geico and Dell. He has 15 years of teaching experience as an adjunct faculty member. He has taught at many higher education institutions including University of Maryland University College, University of Phoenix Online and is currently serving as an adjunct faculty member at University of Maryland Baltimore County.
---
Aamir Nooruddin, anooru1@umbc.edu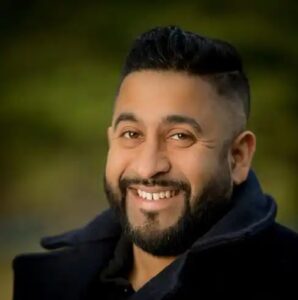 Aamir Nooruddin has been teaching at UMBC since 2002, while in graduate school. He completed his BS in 2001, and his MS in 2002, as part of the combined Information Systems BS/MS Program. He received his MBA from UMGC in 2008. Nooruddin has worked in various private sector positions, including as a User Interface/User Experience Designer, Project Management, Program Manager, Systems Engineer, as well as a Director in Service Delivery Management, managing a team of 200+ employees and the respective personnel and technology budgets. Nooruddin is currently working in the DOD Space as a Technical Executive. His most important role is that of husband and father to four future Retrievers! We enjoy spending time at the beach, and with family and friends.
---
Jeff Ostrow, jostrow@umbc.edu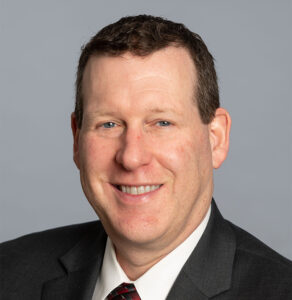 Jeff Ostrow is currently a Director of Informatics Training and Communications for the University of Maryland Medical System. Jeff is an alumni of UMBC where he graduated with a Bachelors in Information Systems Management. Jeff also has a Master's of Science degree in Instructional Technology from Towson University as well as a Project Management Professional (PMP) certification. Jeff is currently an adjunct faculty member at UMBC, Stevenson University and CCBC.
---
Charles Pak, cpak@umbc.edu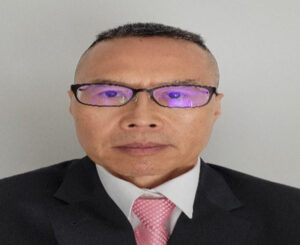 With 35 years of hands-on business and technical experience in private and public sectors, Dr. Pak is a Cybersecurity Solutions Architect with industry certifications of CISSP, CISM, CRISC, SSCP, ITIL, MCSE, MCT and CCNA, providing cybersecurity solutions to large government agencies. Dr. Pak provides vision and leadership in transforming, conducting internal IT/Cybersecurity programs globally. Dr. Pak has responsibility for aligning IT and business strategies, driving innovation, and ensuring transparency and effective communication with all relevant stakeholders. His focus areas include cybersecurity, cloud solutions, harnessing business intelligence for improved decision-making, implementing growth-enhancing emerging technologies and managing the rollout of innovative technology and processes. He earned his Ph.D. in Cybersecurity, a MS in Network Security, and a BS in Electrical Engineering.
---
Faisal Quader, fquader1@umbc.edu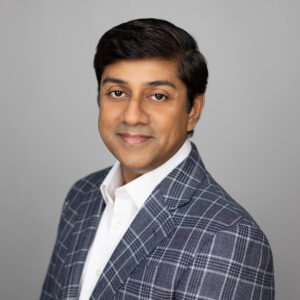 Dr. Faisal Quader has spent twenty-seven years in the field of Engineering, Computer Science and Information Science as an industry leader covering large scale product development to complex service delivery for demanding federal and commercial customers. He holds a Ph.D. in Cybersecurity; Data Science from UMBC, a Master's in Computer Science and Engineering from John Hopkins University and a Bachelor's in Computer Science from the University of Wisconsin. His academic interests are in Cybersecurity, Data Mining, Human-computer Interaction, R&D process optimization as well as Health IT.  He actively participates in IEEE and ACM. He is recipient of a number of academic and industry awards and certified in multiple standards including Six Sigma. Faisal has numerous publications on cybersecurity and data mining.