National Hispanic Heritage Month traditionally honors the cultures and contributions of both Hispanic and Latino Americans as we celebrate heritage rooted in all Latin American countries. The Department of Information Systems at UMBC celebrates the contributions and initiatives of our Hispanic/Latin(e/x) faculty, staff, students, and alumni from September 15 – October 15 with a series of spotlights and interviews.
Up next is Jennifer Posada Granados '21, a current master's student in our Human-Centered Computing program. Jennifer graduated with her BA in Psychology from UMBC in 2021 and plans on graduating with her MS in Human-Centered Computing in Spring 2024. She was kind enough to share with us stories about her Salvadoran roots, her switch from Psychology to Human-Centered Computing, and how she is able to blend her creativity with her academic interests.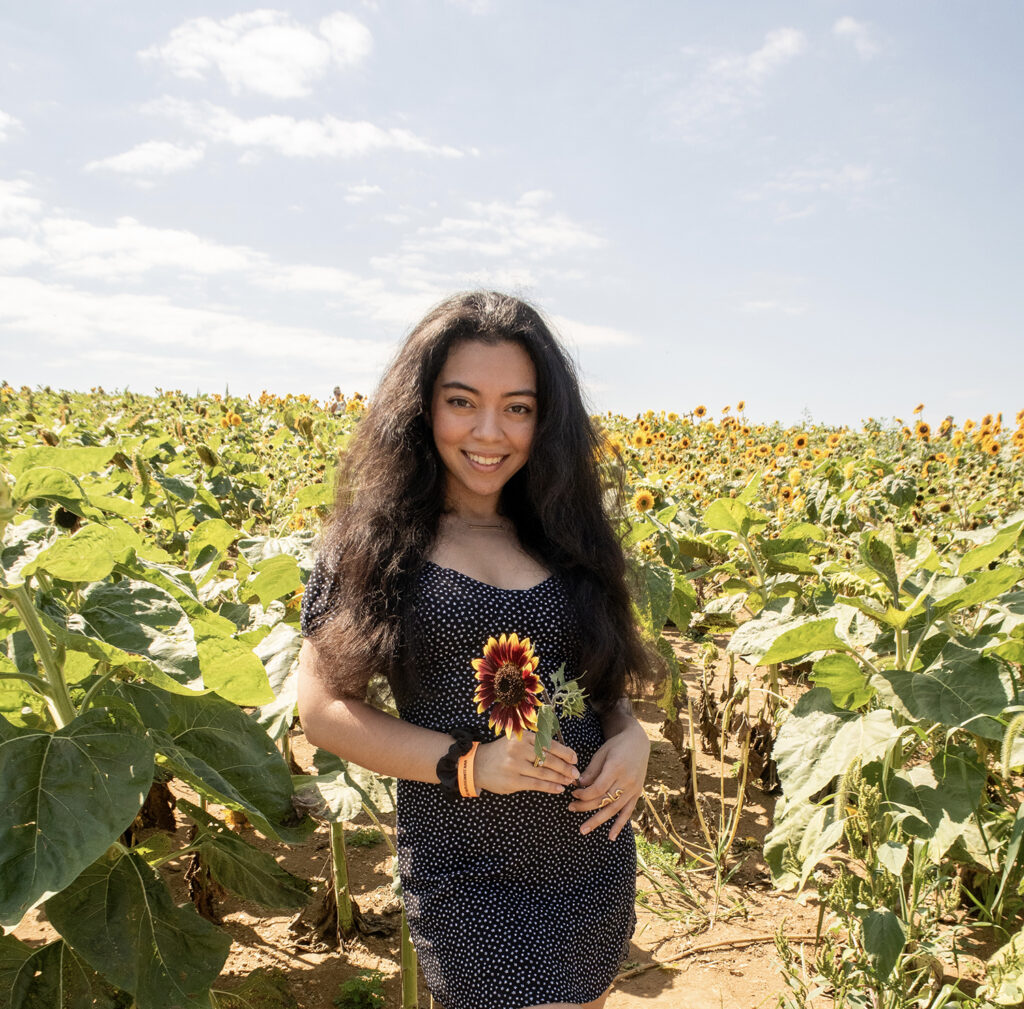 Information Systems: What does Hispanic Heritage Month mean to you?
Jennifer Posada Granados: When I was younger, I really appreciated whenever anything related to Hispanic/Latinx culture was highlighted. It is especially meaningful now as an adult who understands that there is still work to be done to highlight different stories since we are not a monolith. So, I am glad to contribute my own experience. As an adult, I came to discover a different lens to viewing Latinidad. Often, there has been the erasure of the African history that is intertwined with Latinidad and that is especially true in El Salvador. I grew up with curly hair and was always mistaken for being from a different country and, due to the country's erasure of African history, I had no idea that Afrodescendency was even a real possibility. After taking a 23andme and connecting with AFROOS, I came to learn that there was actually a sizable afrodescendant community in El Salvador, particularly in the areas my family is from. Due to pressures to assimilate many have tried to hide this ancestry, which is likely why I did not know. Interestingly, it parallels the pressures we have seen historically in the US. Ultimately, I have since gained a deeper understanding of what it means to be Latinx and the various identities people can have.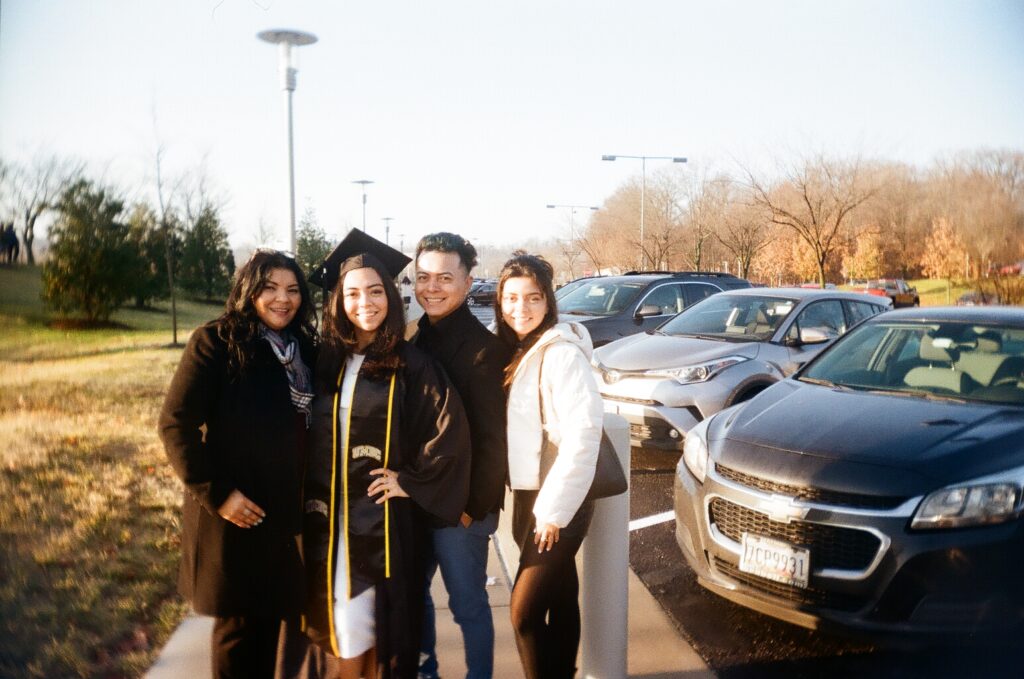 Information Systems: Can you share with us a little about your culture and how it has shaped who you are today?
Jennifer Posada Granados: My family is from El Salvador and the culture very much shaped who I am today. My parents and grandparents came in the 1980s and 90s fleeing the civil war and I grew up seeing the hard work and sacrifice they made to start a new life here and grow their own businesses. This heavily influenced my own work ethic and also played a role in my decision to pursue higher education and continue supporting my family. The importance of family and supporting others in the community has gotten me through a lot in life and is something that guides me to this day.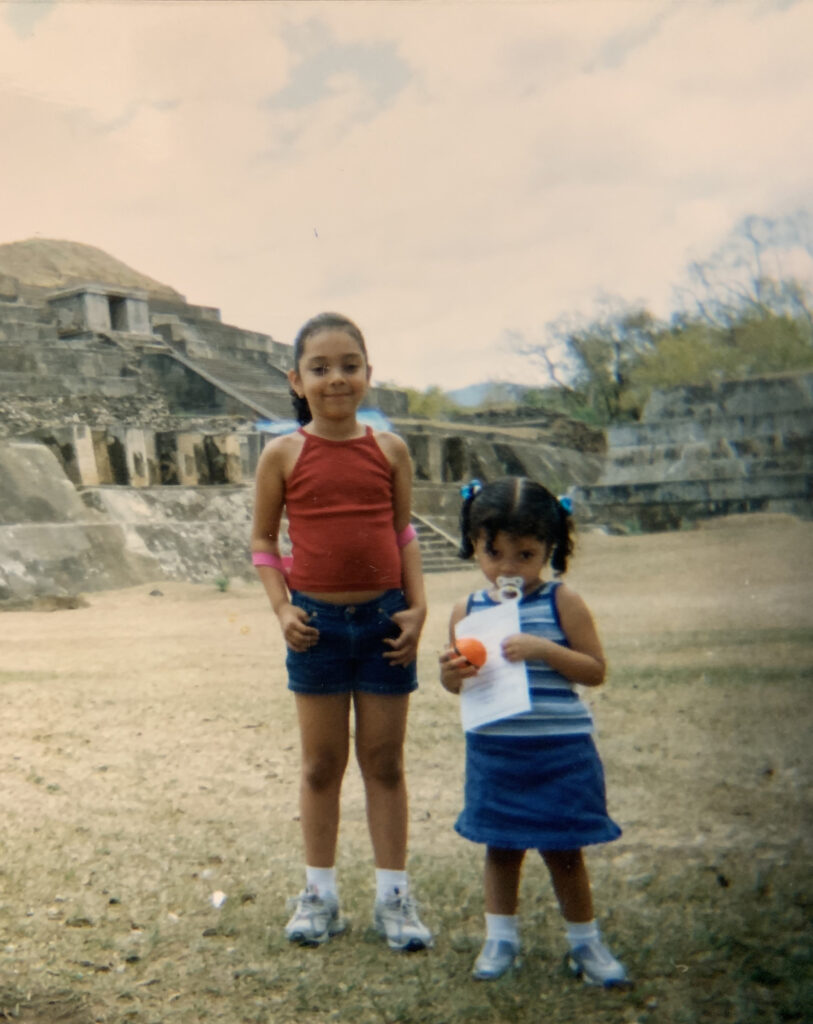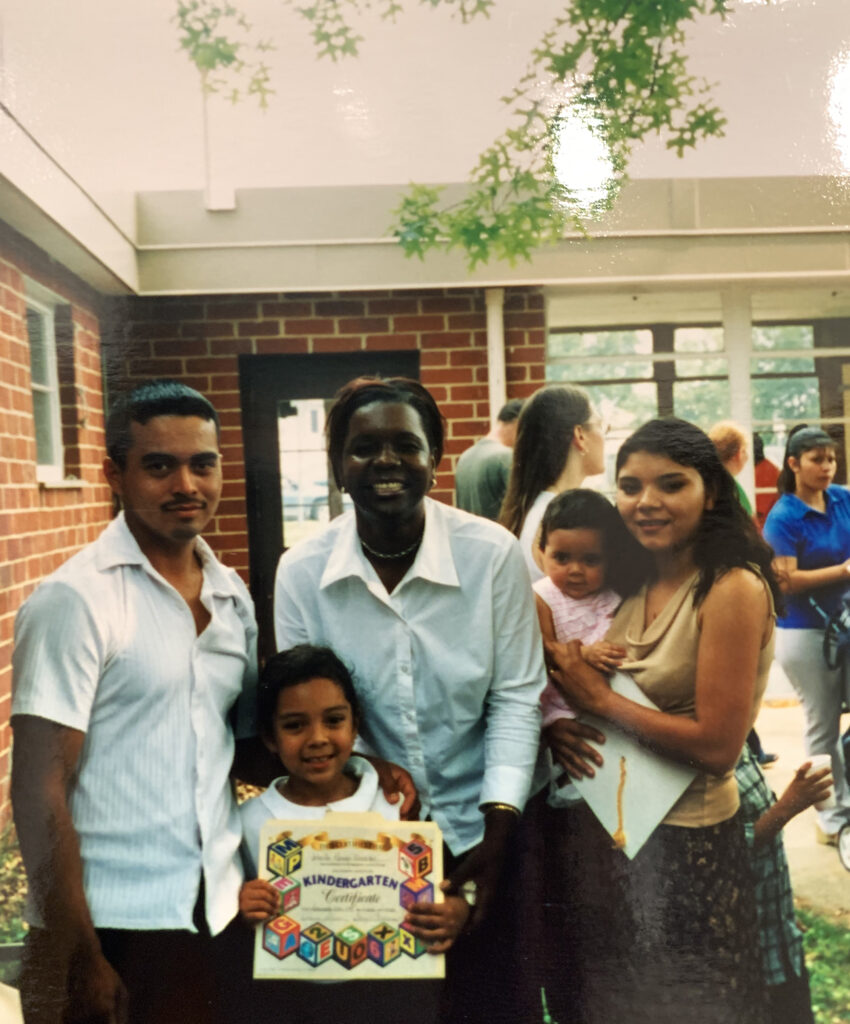 Information Systems: What made you choose UMBC and your program specifically?
Jennifer Posada Granados: I received my undergraduate degree in Psychology from UMBC in Fall 2021. The journey was definitely not linear! Like many other first-generation college students, I definitely struggled with the experience of being the first to attend college. I actually attended UMD initially, but it was a large school, and that made the experience especially isolating. I ultimately ended up withdrawing for health reasons and took a break for a year to find an institution better suited to my needs.
After getting my health back on track, I applied to UMBC and was accepted for Fall 2020. The support I received here allowed me to thrive and graduate with my B.A. in Psychology. It also prepared me to continue my education journey and undertake a graduate degree.
I chose UMBC's Human-Centered Computing program as someone who has always had an interest in the latest technology and empowering those who use it, so I felt that this field was the perfect fit for me. I vividly remember setting up The Sims on my family computer at the age of 6 and the feeling of empowerment I felt. This led to me eventually becoming the official family IT specialist (as the oldest daughter of an immigrant family, this was the first of many hats I would end up wearing.)
However, I would constantly ask myself questions like how could this be designed to be easier for them to use? Or how can I best show them how to use this so they can do it on their own? That interest in empowering others, in the same way I was, continues to drive my interest in the field.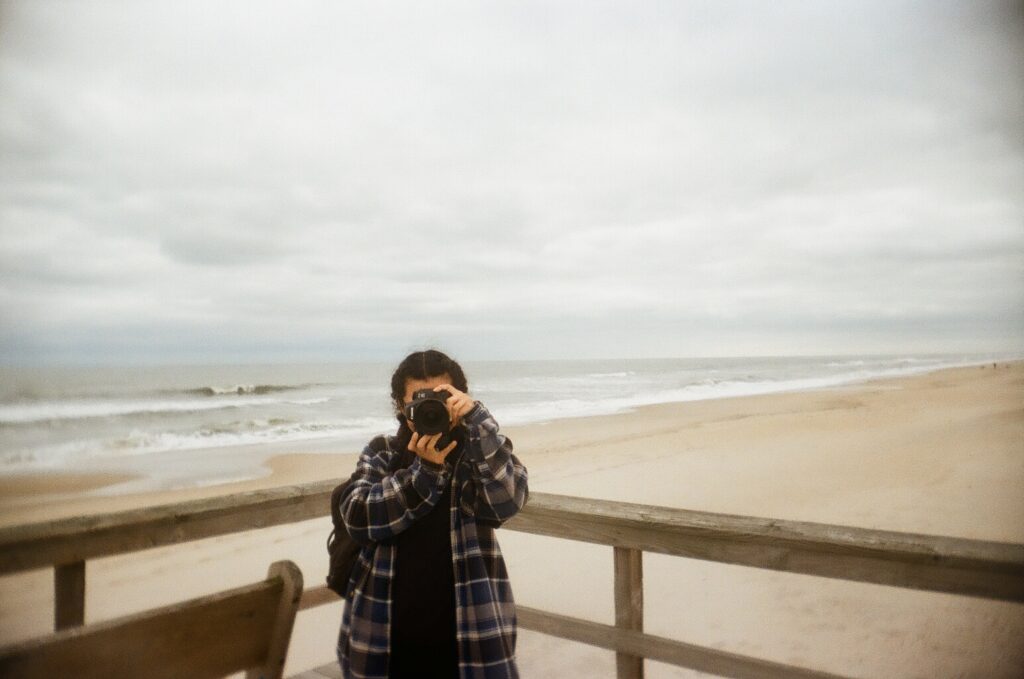 Information Systems: When did you first become interested in the field of Human-Centered Computing?
Jennifer Posada Granados: I became interested in the field during my last 2 years of undergrad when I met someone who had gone through the program and was working as a UX designer. As a psychology major, I originally planned to become a therapist because I enjoyed interacting with people, observing their behavior, and providing support to others.
However, as a creative, I constantly found myself creating art whether it was photography, or editing my website for the millionth time. Eventually, I realized that I really wanted a job where I could work on many different types of projects and would allow for creativity. This field offered me a variety of pathways I felt I could go down without the work feeling as restrictive as a therapist's work might be, while still allowing me to interact with and support others.
After taking a couple of Information Systems courses during my last year and really enjoying them, I decided to make the career switch and I applied to the master's program in Human-Centered Computing!
Information Systems: Your creative interests include photography, art, and design. Could you talk a little about the role of your creative side in your academic journey?
Jennifer Posada Granados: I have always enjoyed creating art through different mediums. As a child, I would spend hours drawing super-detailed houses and neighborhoods. In middle school, I took a video production class and in high school, I took photography which eventually led to me getting my first camera. Photography has been my main medium of choice because of its versatility. I have worked on a lot of different projects from weddings to cars to fashion. Recently, I was inspired by a rap research data visualization installation at UMBC by Tahir Hemphill that featured light painting photography. I collaborated with a lab mate to recreate something similar. It features her on the computer controlling the same robot, but I painted light to symbolize a connection between her and the robot and to emulate the way I perceived how coding and robotics worked given my limited programming knowledge.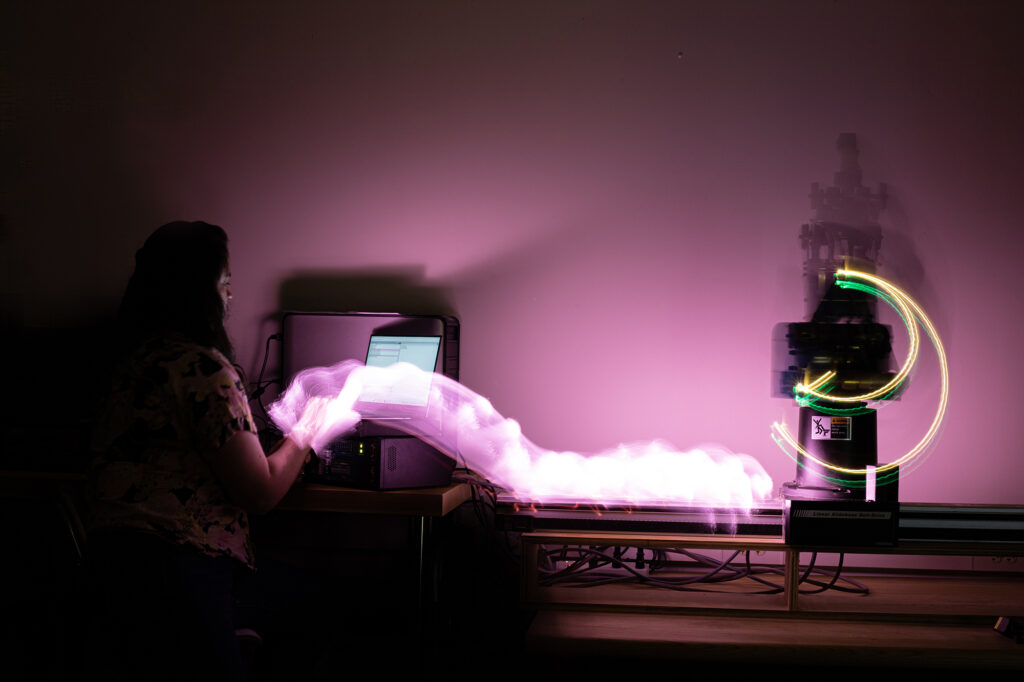 Information Systems: Are you part of any clubs/organizations at UMBC?
Jennifer Posada Granados: I have been with the DARE lab since I started the master's program and recently have gotten in touch with SACNAS and the Latinx GSA. I hope to become a bit more involved this year since my schedule is more flexible. I am also a part of an NGO called AFROOS that works to raise awareness about social justice issues, humanitarian issues, and erasure faced by the Afrosalvadoran community in El Salvador and members of its diaspora in the US.
Information Systems: What is a favorite childhood memory as it relates to your Hispanic heritage?
Jennifer Posada Granados: I feel very lucky to have grown up with a lot of family around me. My fondest memories include spending Sunday afternoons together making carne asada, pupusas, or whatever we were in the mood for, listening to cumbia, and playing with my cousins in the backyard until it grew dark out.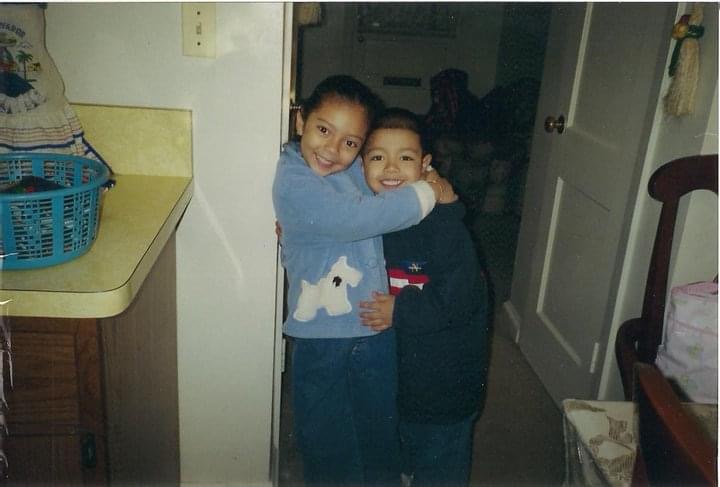 Information Systems: What advice would you give to prospective students thinking about pursuing an MS in Human-Centered Computing?
Jennifer Posada Granados: I would definitely recommend talking to faculty and other students already in the program. Everyone is always willing to help. I would also recommend reviewing courses ahead of time and making a plan considering what you want to get out of the program. If you're thinking about doing research, ask around to see what topics people are working on to give you an idea of what you might be interested in. There were a multitude of topics I had no idea existed before asking around and now I have had experiences doing research on really cool topics such as affective computing applications for social biosignal sharing, equity-based informal STEM education, and data science storytelling.
Finally, I would recommend relaxing and enjoying the journey! Grad school can be so intimidating at first but it is also a time to dive into topics and really immerse yourself in the learning process in a way you may not be able to elsewhere. It will fly by before you know it!