National Hispanic Heritage Month traditionally honors the cultures and contributions of both Hispanic and Latino Americans as we celebrate heritage rooted in all Latin American countries. The Department of Information Systems at UMBC celebrates the contributions and initiatives of our Hispanic/Latinx faculty, staff, students, and alumni September 15 – October 15 with a series of spotlights and interviews.
Kayla Tomas '23 shares stories of her Peruvian roots, how she is able to succeed at UMBC, and what her plans are for the future.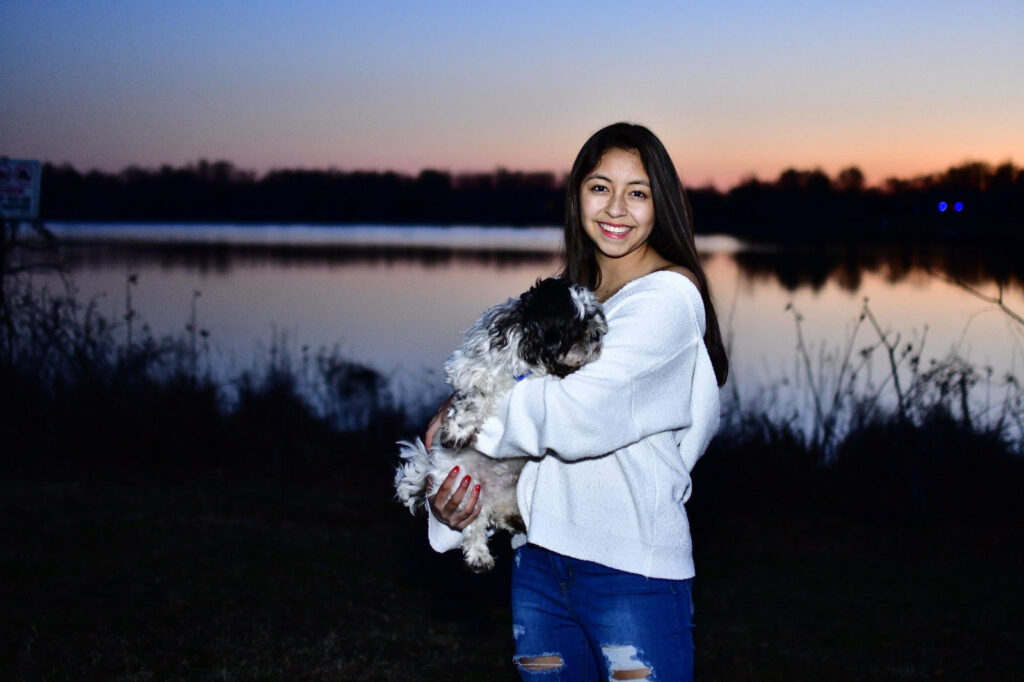 Information Systems: What does Hispanic Heritage Month mean to you?
Kayla Tomas: Hispanic Heritage Month is a time where I honor the cultural richness and diversity in my community, as well as others. This month is important to me because it allows me to reflect and be proud of who I am and where I come from. There are so many Hispanic and Latinx people across the globe, creating a sense of community and sharing their cultures in these places.
Information Systems: How has this culture shaped who you are today?
Kayla Tomas: Everywhere I go, and people I interact with, I make sure to mention my cultural background. I take pride in my roots, and getting to share a glimpse of my world with other people feels really good. My family is Peruvian and from a young age I've had a passion for dance. I taught myself bachata, merengue, salsa and I want to continue to grow and learn other genres of music. Dance gave me a platform to speak about my culture, and I am grateful for that.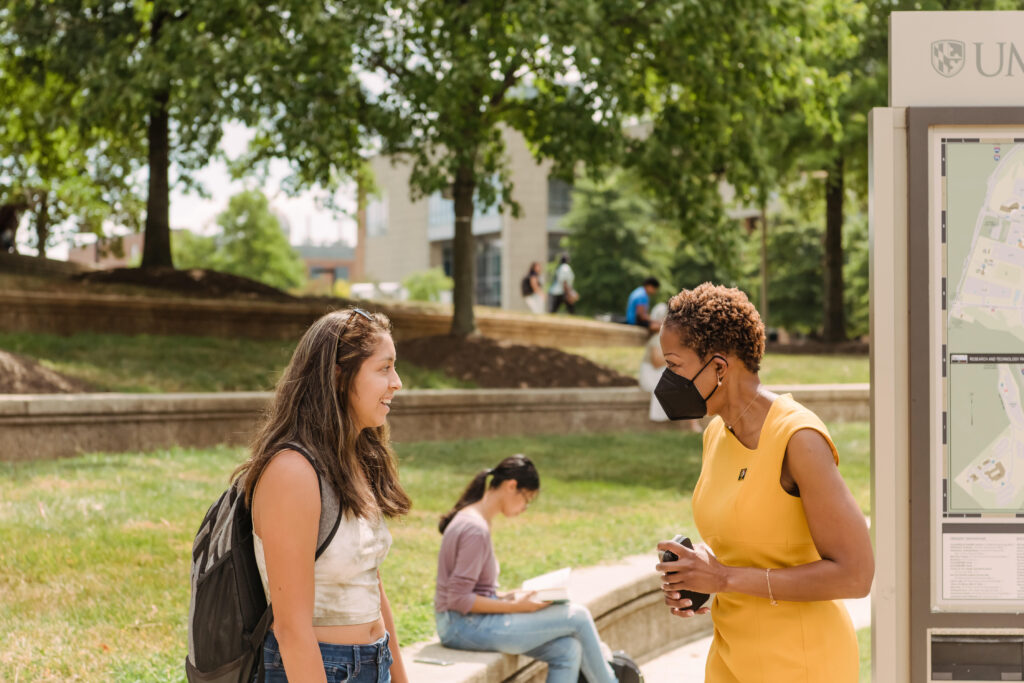 Information Systems: What made you choose UMBC and your program specifically? What can you tell us about your experience so far?
Kayla Tomas: I choose UMBC for a variety of reasons. I could see myself being actively involved in various clubs and organizations on campus. I loved how diverse and inclusive the institution was a few years ago and continues to be today. The opportunities here are endless. The faculty mentors want us to succeed, and are willing to help in any way they can. As a female Latina, I knew it would be tough to concentrate in a field that was male dominated. I chose to major in Information Systems because it gave me the chance to learn both the functional and technical side of Business Technology. I could understand the logic behind the business process while also understanding how to program in different languages. I've had a memorable experience here at UMBC. Being a part of a program/cohort that shares the same mission is enlightening. I learned a lot about building your network and how important it is to make connections.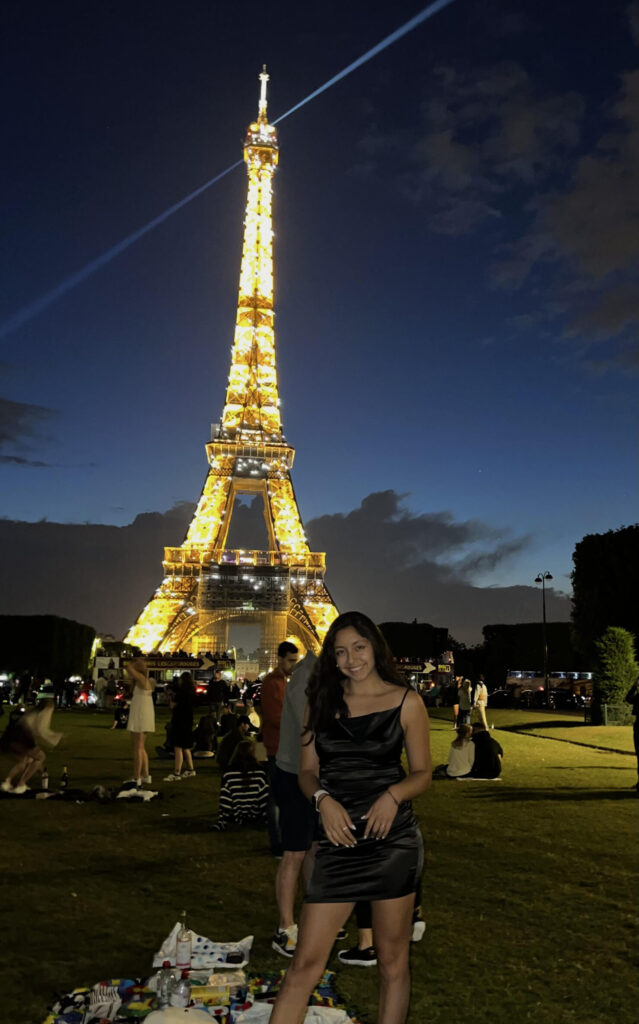 Information Systems: Are you part of any clubs/organizations at UMBC?
Kayla Tomas: I am a part of the scholars program on campus called Center for Women in Technology (CWIT). I started up my own latin dance group teaching different styles of Hispanic dance to students. I am a tour guide for the school and am a student athlete playing varsity level volleyball for our women's team. I am a part of the Hispanic Latino Club on campus, which continues to grow each year.
Information Systems: What are your short and long-term goals after graduation?
Kayla Tomas: My short term goal is to continue to gain experience at my company after graduation. I would like to spend that summer traveling, living my best life. My long term goal is to buy my first home somewhere in the DMV.
Information Systems: What is a favorite childhood memory as it relates to your Hispanic heritage?
Kayla Tomas: My favorite childhood memory would have to be when I celebrated my quinceañera. This was such a special moment to me because it's not often where I can have all my close family and friends together. In my culture, quinceañera represents the transition from childhood to adulthood. I felt so loved and grateful to celebrate my 15th birthday and do it alongside my sister Kelsey.
Information Systems: Is there anything else you would like to share with the UMBC community?
Kayla Tomas: Embrace who you are and take pride in where you come from. You are beautiful inside and out. Con mucho amor, Kayla.