National Hispanic Heritage Month traditionally honors the cultures and contributions of both Hispanic and Latino Americans as we celebrate heritage rooted in all Latin American countries. The Department of Information Systems at UMBC celebrates the contributions and initiatives of our Hispanic/Latin(e/x) faculty, staff, students, and alumni from September 15 – October 15 with a series of spotlights and interviews.
First up is Yosi Montes de Oca. Yosi is a current graduate student in our Human-Centered Computing Program. She earned her bachelor's degree in architecture at Simon Bolivar University in Venezuela and her first master's degree in sustainable design from The University of Seville in Spain.
Yosi kindly agreed to share with us about her Venezuelan heritage, how her background in architecture and sustainable design led her to UX design and Human-Centered Computing, and talks about her internship experience with Amazon.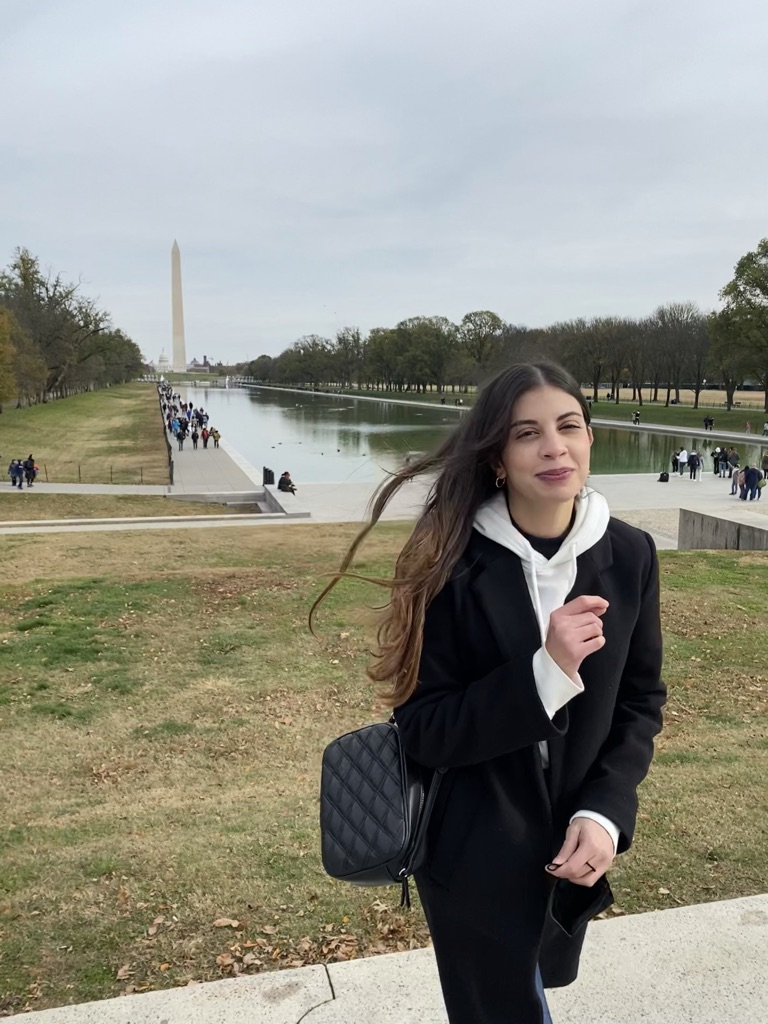 Information Systems: What does Hispanic Heritage Month mean to you?
Yosi Montes de Oca: Having grown up and lived in a Latin-American country for most of my life, I wasn't initially aware of Hispanic Heritage Month. However, now that I am living in the United States, I believe that Hispanic Heritage Month is a remarkable initiative for Hispanic people living here to always feel connected to and acknowledge their culture.
I consider it especially important because it provides a dedicated time to recognize and celebrate the contributions, culture, and history of Hispanic and Latinx communities within this country. It serves as a platform for fostering cultural awareness, understanding, and unity among these diverse communities. It's an opportunity not only to honor the achievements of Hispanic and Latinx individuals but also to promote the different traditions we bring to the United States. Additionally, I think it is especially important since Hispanic Heritage Month plays a vital role in building up a sense of identity and belonging for Hispanics and Latinx living in the U.S.
Information Systems: Can you share with us a little about your culture and how it has shaped who you are today?
Yosi Montes de Oca: My culture is a really important part of who I am. I come from Venezuela and grew up in a big, close-knit family that taught me the true value of family bonds. Being surrounded by strong, independent women in my family, I learned from a young age that to make my dreams come true, I needed determination, hard work, and the refusal to give up.
Therefore, what has had the most profound impact on my understanding of my culture are the core values of family unity and the paramount importance of education. Growing up with such strong, independent role models to guide me has been invaluable, shaping not only who I am today but also my aspirations for the future.
Information Systems: What made you choose UMBC and your program specifically?
Yosi Montes de Oca: I decided to make a career shift into technology when I discovered UX Design, and that's when my journey led me to UMBC. When I first came to the US, my English skills were very low. That is why I decided to study English as a second language at UMBC. I was part of the ELI program for two semesters. I had the opportunity to learn from international students and amazing professors who made me feel confident to speak and not be scared to make mistakes, which was the difficulty I had when learning English in the past. Learning English at UMBC was an incredibly positive experience for me, and it made me admire the university's teaching methods. I started to consider it as a great place to further my education.
Once I found the program I was interested in, HCC, I reached out to some professors and students who were already a part of it. I connected with them through LinkedIn, and I was pleasantly surprised by how friendly and willing to help the people at UMBC were. They provided me with amazing insights that fueled my desire to pursue this degree. I'm currently on that journey, and I can honestly say I have no regrets about it.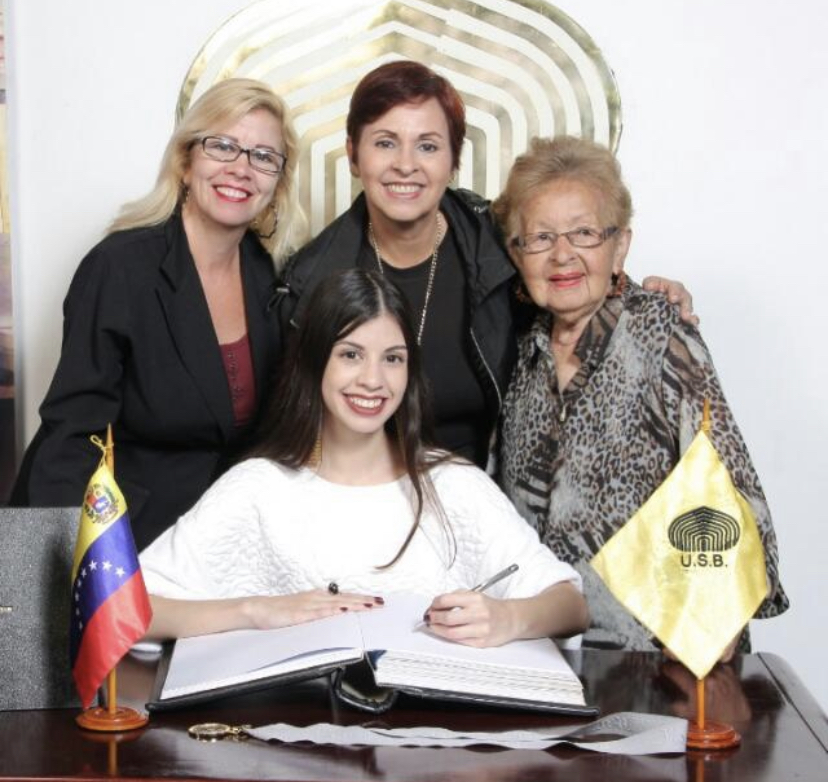 Information Systems: When did you first become interested in the field?
Yosi Montes de Oca: To answer this question, let me share a bit about my journey. I initially pursued my undergraduate degree in architecture because I love to create, design, and solve problems for my customers. In 2019, I made the move to Spain to pursue a master's degree in sustainable design. The most significant lesson from this experience was learning how to achieve more with fewer resources, a fundamental aspect of sustainability.
While in Spain, I stumbled upon the world of user experience design, and it was love at first sight. I was captivated by the endless possibilities this field offered, particularly the human-centered approach it emphasizes. What excited me the most was the opportunity to merge my passions: design, human interaction, and technology and innovation.
In 2021, I decided to take my journey to the United States to learn English and transition into a career in UX design. That's why I'm currently pursuing a master's degree in Human-Centered Computing at UMBC.
While I may not have extensive experience as a UX designer yet, I believe that my previous experiences in problem-solving and customer satisfaction gave me a solid foundation. UMBC has been instrumental in shaping my skills during these three semesters, both in the classroom and through my part-time job. Thanks to the knowledge I've gained here, I had the incredible opportunity to work as a summer intern at Amazon, an experience that reaffirmed my decision to study here and pursue my passion for UX design.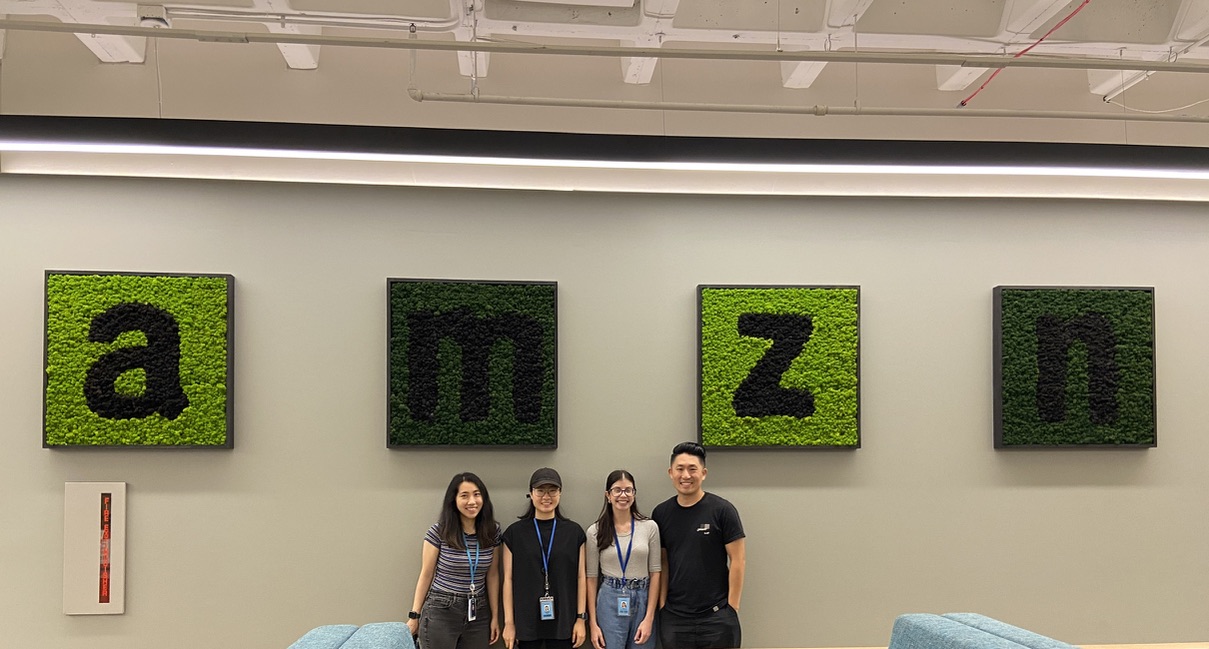 Information Systems: Could you talk a little bit about your internship experience at Amazon and what the application process was like?
Yosi Montes de Oca: When I began my HCC program, I knew I wanted to look for an internship to gain more experience in this field. Summer internships typically start early, often in September, so advanced planning is essential.
During my first semester at UMBC, the fall semester of 2022, I was working on my classes while focusing on preparing my resume and portfolio, both critical if you want to apply for a UX role. I asked for help from the Career Center and they gave invaluable feedback regarding my resume. I also asked some of my teachers for opinions on my portfolio to make it better.
With my portfolio ready, I applied to various companies and I got an interview with Amazon. Amazon's application process was amazing, but you need to prepare for it. The interview lasted two hours and involved a portfolio presentation and behavioral questions. For the internship, I highly recommend practicing for portfolio presentations several times and also practicing interview questions using the STAR method.
As for the internship itself, it exceeded my expectations. A day in the life of a UX Design intern at Amazon can vary depending on the tasks you need to accomplish. During my time at Amazon, I was assigned one project to focus on throughout the summer. For this project, I had to collaborate closely with the research team to gather information about our users. Additionally, I worked closely with stakeholders to gain a deep understanding of the project's requirements and deadlines. Furthermore, I had the privilege of regularly meeting with my manager and the design team to brainstorm the best solutions for the project I was working on. However, what sets Amazon apart is the emphasis on taking ownership of your work and being proactive in taking action in order to be successful.
The best part of my internship was that I gathered a huge number of skills, including effective communication with my manager, team, and stakeholders. I also improved the way I shared and explained my ideas and enhanced my teamwork abilities, among others. The internship allowed me to take ownership of my project and I learned a lot from the people I worked with. Everyone was really willing to help me, which made me feel more confident and motivated me to give my best. If you want to have a similar experience, I recommend preparing well in advance and giving it your best effort. Don't wait for opportunities to come to you; proactively pursue them.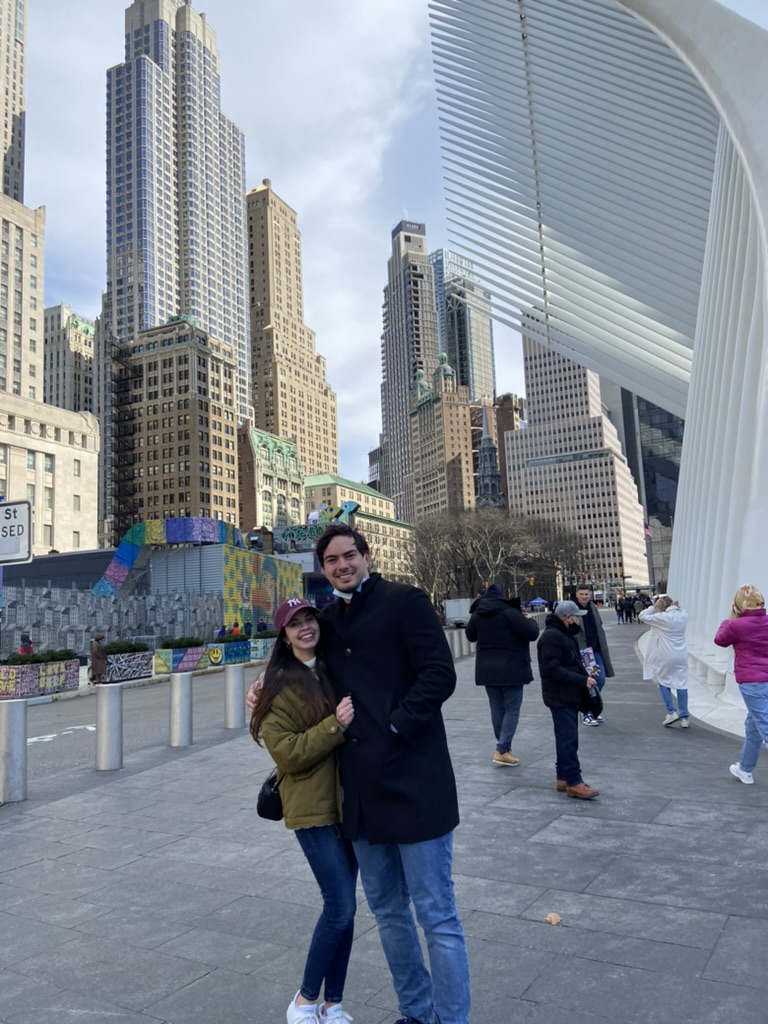 Information Systems: What advice would you give to prospective students thinking about pursuing an MS in Human-Centered Computing?
Yosi Montes de Oca: When considering diving into an MS in Human-Centered Computing, my friendly advice is to start your journey by connecting with current students or program alumni. They've got the inside scoop and can give you some fantastic insights that you won't find online.
After tracking the program, don't forget to keep that curious spirit alive and be proactive. Explore related fields in tech and Human-Centered Design because you never know where your passion might lead you. Also, theory is terrific and you will need that knowledge, but practice is what is going to make you learn the most. Look for internships, and research positions at UMBC, or do side projects to put your knowledge into action.
As you embark on this exciting journey, remember to stay curious, stay connected, and enjoy every moment of your MS in Human-Centered Computing adventure!