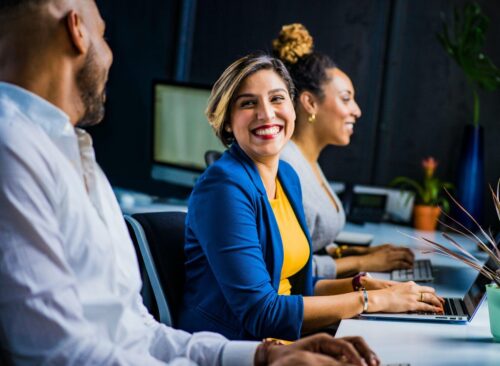 UMBC's Managerial Sciences Certificate Program prepares students for careers in business and government. This program is designed to supplement a liberal arts or science major; certificates must be earned concurrently with an undergraduate major. Students gain the combined benefits of their major program and a business program and have great success in obtaining employment and acceptance in top graduate and professional school programs.
The Management Science Certificate emphasizes the theoretical, technical, and applied economic aspects of business administration and management. It stresses decision making using statistical and mathematical tools and surveys most areas of business operations.
Certificate programs are for current UMBC undergraduate students. Notice of successful completion is placed on the transcript at time of graduation. There is not a separate certificate document.
Management Science Certificate Requirements:
Please note: The printed course catalog contains the official listing of program requirements and takes precedence over information listed on this site. Should you discover a discrepancy between the printed catalog and any information posted on this site, please contact the Department of Information Systems for instructions.
Course descriptions can be found in the Course Catalog.
The Core Curriculum (18 credits):
ECON 101 – Principles of Microeconomic
ECON 102 – Principles of Macroeconomics
ECON 121 – Principles of Accounting I
ECON 122 – Principles of Accounting II
ENGL 391 – Intermediate Exposition or ENGL 393 – Technical Communication
MGMT 489 – Seminar in Management and Administration or MGMT 210 – The Practice of Management
Required Management Science Courses (31 credits):
ECAC 329 – Cost Accounting
ECAC 351 – Advanced Cost Accounting
MGMT 385 – Business Ethics & Society or MGMT 360 – Business Law or HESP 358 – Ethical Issues in Health (HSP majors)
STAT 350 – Statistics with Applications or STAT 351 – Applied Statistics for Business and Economics or STAT 355 – Introduction to Probability and Statistics for Scientists and Engineers
ECON 311 – Intermediate Microeconomic Analysis
ECON 320 – Elements of Quantitative Methods for Management or MATH 381 – Linear Methods in Operations Research or IS 325 – Introduction to Operations Research
ECON 374 – Fundamentals of Corporate Finance or ECON 309 – Survey of Economics and Finance for Scientists and Engineers
An introductory IS or CMSC course
And two of the following:
MGMT 410 – Production Management
ECON 352 – Industrial Relations
ECON 405 – Benefit Cost Evaluation
ECON 408 – Managerial Economics
ECON 415 – Property Rights, Organizations and Management
ECON 417 – Economics of Strategic Interactions
ECON 421 – Introduction to Econometrics
ECON 423 – Economic Forecasting